Raúl Castro and Díaz-Canel greet anniversary of Sandinista Revolution
Raúl Castro and Díaz-Canel greet anniversary of Sandinista Revolution
Imagen principal: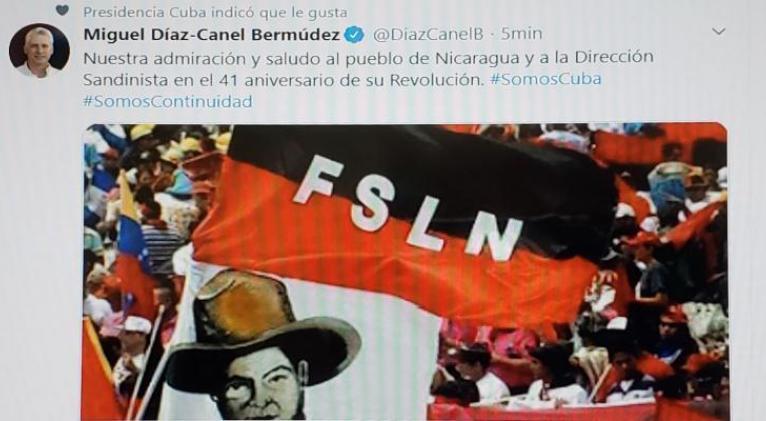 The First Secretary of the Cuban Communist Party, Army General Raul Castro, and President Miguel Díaz-Canel, on Sunday greeted the 41st anniversary of the triumph of the Sandinista Popular Revolution in Nicaragua.
In a letter amplified by the local media and addressed to President Daniel Ortega and Vice President Rosario Murillo, the two leaders congratulated this Central American country on behalf of the Cuban people and government.
"We reiterate our support, friendship and solidarity with the brotherly people of Nicaragua and with you, who together have defended the remarkable achievements made in recent years in the economic and social order, despite threats, sanctions and interference."
"Rest assured of our willingness to make further progress in the multiple links that unite us," concluded the message of Cuba's two highest political leaders on the occasion of the historic date in 1979 that marked the end of the dictatorship of the Somoza family dynasty in Nicaragua.