Randy and "the Opportunity to be Born in Cuba and do for Her"
Randy and "the Opportunity to be Born in Cuba and do for Her"
Imagen principal: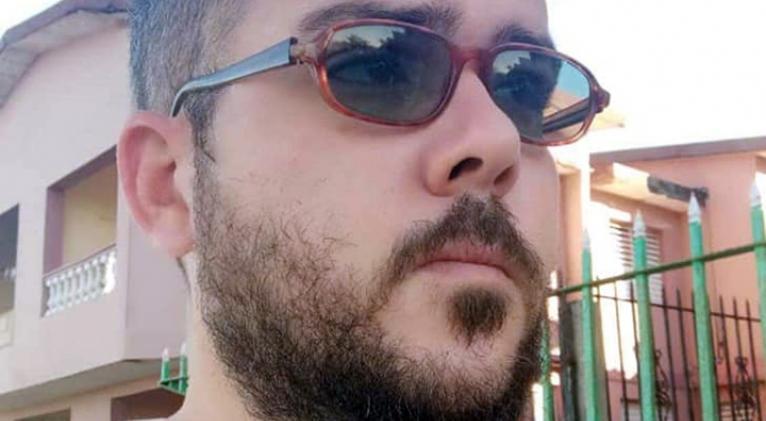 When he began his mandate as Delegate for the 78th District of the Municipal Assembly of the People's Power of Matanzas, Randy Perdomo was about 25 years old, which places him in the group of young people forgotten by those who say that Cuban youth only think about leaving the country.
Randy's story confronts us with that face of the truth more than inconvenient, unacceptable for the media whose task is to avert the apocalypse and silence those who have chosen the path of loving and building.
Why accept the responsibility of being the Delegate of People's Power?
"First, I was born in this District 78 belonging to the Popular Council of Peñas Altas. The feeling of belonging and love for my neighborhood, for my people who saw me born, grow up, for my own generation that has accompanied me all these years, drove me to that.
"Secondly, I believe that today the Popular Power is the root of this country, from the Popular Power great transformations can be made for the people, for the citizenship that accompanies you and, thirdly, I have always been passionate about the Local bodies of People's Power founded by Fidel Castro in this province as an experiment in the year 1976 and that even today are still in force, I believe that it's the space for citizen empowerment, collective entrepreneurship and also for the future construction of communities. The small homeland is the community and if I today, as a public servant can contribute to my community, because that's why I took over as delegate. "
Which have been the greatest obstacles?
"I'm one of the youngest delegates of the People's Power Assembly, therefore, I have another vision, I have other desires, and aspirations typical of my generation. I believe that the prosperity and well-being of my people have marked the rhythm of my management as delegate of the Popular Power. I think that one of the obstacles has been that the management of delegates is not professional, you have to share your duties with your job and jointly I am also taking a Master Degree course at the University of Havana. These are different tasks, hence my greatest obstacle is "time", I'd like to have much more time. Another obstacle is that delegates don't not have resources, he starts from the negotiation, exchange, popular contribution, and community participation. "
And what are the greatest rewards?
First of all, it has been to have tangible, concrete results, participatory and transforming results in the community social environment. Wherever you walk around there's a flash of light, a horizon, a utopia that has been possible: the transformation of more than 20 landfills into community squares, the creation of 8 cultural sites, having declared several Cultural Avenues; having more than three thousand community work tasks, more than 600 social services, more than 43 community fairs in garages, in spaces to better reach people. The greatest gratification is that most of the neighbors praise the work of the delegate and the community work group and also that sometimes my name is forgotten and they start calling me delegate with great affection, when that happens it doesn't have an individual meaning for me it fills me with pride because it means that they believe in the Popular Power. "
Do you think that while struggling with the pandemic the potentialities of the government structure at its lowest level have been sufficiently exploited?
"I believe it does, it has been articulated, and I believe that this epidemiological situation has also helped to open our eyes to the importance and connotation of the delegate, because when the community work groups and the delegate are well structured in each community, prevention, and timely alerts can flow very well in different matters: problems with health, with the Ordering Task, with social workers, with social services, messaging, the trade network, bringing goods closer to the community and I think so, that the vitality of delegates have been tangible and also the errors that we must eliminate ".
Personally, what challenges has this situation posed for you?
"Reaching more people and being apprehensive with the others' traobles, trying by all means to ease pain, pessimism, and restore hope to people. Make the most of the day, the minutes of the day and give myself as a public servant to my community. "
In these days, you have been sharing a lot of information on social networks about the work they do in the community, why?
"I share many evidences of reality in my personal profile, because when you feel passion and love for what you give, doing it full of pride and also the networks help to socialize many of the experiences, feelings, and actions that we develop. I believe that also in times of Covid, social networks are a space, a stage where one must be, it's necessary. I'm on Facebook with my experience of People's Power because it's a way of communicating that there are many actions and many people who build Cuba, anonymous people who work day in and day out and should be reflected in the social networks. That's why it motivates me to be on them. "
Obviously being a delegate has not been an easy task, has it been worth it?
It has always been worth it and, together with the fact of having studied at the University of Havana and having been educated, trained in the University Student Federation, this experience can never be lost from my personal memory. I believe that anyone who wants to understand the most basic everyday politics, to anyone who wants a better country, being a delegate of People's Power will transform their life when they do it from the heart, when they do it with conviction. "
How important is it that more and more young people take on these kinds of responsibilities?
I think it's urgent and necessary. Not only young people by age, but also young people of thoughts, and young people of thoughts who want to be useful, who want to be fraternal, who value empathy and closeness. Here you don't come to theorize, you come to learn from the other, to support him and together find a solution and achieve well-being. That's what I think must be achieved, to take more young people in mind, young people who believe in tasks, young people who create to give vitality to the Popular Power, which I think is transcendent to keep it alive.
Finally, I dare ask an almost personal question. Why that photo with Fidel on your Facebook cover?
"Fidel changed my life as a person and citizen: he has made me more dreamer, resilient for the triumph of the utopias in which I have believed. He taught me not to let myself be defeated by routines and, day by day, support myself in the hopes of well-being, sacrifice, and loyalty to those who have made it possible for me; like my mother and my family, my friends, colleagues, neighbors; to have the opportunity to be born in Cuba and to do much for her. The will that Fidel's print continues to emancipate me will always move me".
Translated by Amilkal Labañino / CubaSí Translation Staff