Paquito, the delegate, using WhatsApp
Paquito, the delegate, using WhatsApp
Imagen principal: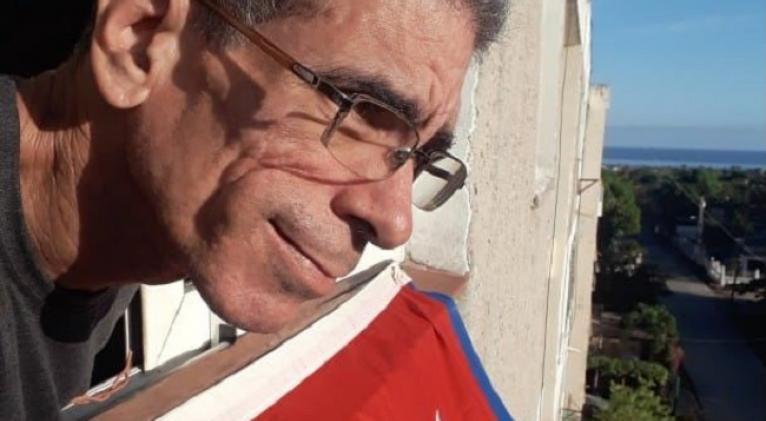 Most of Cubans use WhatsApp social network to communicate with family members and friends in Cuba and abroad.
In the world, the nearly 2 billion WhatsApp users use it for work-related reasons, or educative, or just business. Here in Cuba, Cubans use it to talk with loved ones.
However, Francisco Rodríguez Cruz, is using WhatsApp in a very peculiar way.
Recently elected as the People's Power delegate in his constituency 102 of the Cojímar Popular Council, Paquito, as everyone calls him, has decided to communicate with his voters via WhatsApp as well.
Journalist, blogger and activist for the rights of the LGBT community, he agreed to grant an interview to CubaSí about this new practice, which, in short, is one more way of introducing new technologies into society, contributing this way to the computerization of society.
-How important has using virtual communication with your constituents been for you?
-The idea of exchanging opinions through social networks, especially via WhatsApp groups, was the best option that we finally valued among the young women who are in the group in the constituency, as it provides the easiest level of access and WhatsApp is used by the majority of people here. It has allowed, which is the most important thing, a fast way of exchanging doubts, complaints, problems...
"And it has allowed me to check the people's state of mind and hence introduce other types of concerns, activities, ideas that motivate, stimulate people a little and serve to break the monotony of everyday problems."
-And what about if disadvantaged people do not have that possibility?
-This type of tool must be understood as an alternative. It does not replace traditional work methods. It is necessary to maintain, physically at least, the offices of the delegate with their constituents; and, above all -at least that is what I am trying to do- walk, the constituency, try to go to all the CDRs, establish work networks.
"Bottom line is that this physical presence is complemented by this virtual network, and once you add people it is easier for you to redirect a problem. And if, in addition, you do it in contact with the territorial authorities –you get the contacts from former delegates-, it is easier to channel certain emergencies in an expedited way.
"This is the way. But this virtual highway is based on knowledge of the problems in direct contact with reality. It is something in which I still have to learn a lot because I am new as a delegate. I have not had very intense neighborhood life, and, therefore, I have to get to know these work groups."
-Is actually WhatsApp one of the best options within this digital era to foster this new form of interaction?
-When we started with this idea, we also valued using Telegram, the younger girls who master this application also agreed that it could be a platform with greater possibilities for modeling and directing the exchange to where it is needed.
"But it is much less accessible to the people of the constituency, who, in many cases, are older people who already learnt the skills from their conversation with their relatives, mainly on WhatsApp.
"So, that has been the way, without ruling out that we can go ahead developing other initiatives on other platforms that are not urgent, but for services that are generated in the community. It is the idea that I have, even to lighten the WhatsApp group, leaving it just for what we have in mind since the very beginning: to maintain the expeditious link of the delegate with his people and resolve certain situations, notify or alert about certain situations."
- To what extent can this also virtual presence contribute to solving the non-virtual problems that voters experience?
-Problems, as you well say, are in everyday life. Some are very difficult to solve. This faster interaction through communication technologies allows you, in the best scenario, to better corner the problem, unite wills to solving a specific issue, creating feelings of community, getting people to know each other a bit, because there are valuable people who are contributing with a lot of things to the neighborhood and do not know each other.
"This alternative also allows a permanent online accountability. You don't have to wait for the assembly when it is called. Basically, I have used this mechanism to share everything I am doing, learning.
"I even share the doubts I am having with the people. Even for practical calls or certain notices, either from the doctor of the family doctor's office, or for a call to the offices... In short, there are different practical issues that can be achieved this way and do contribute to the solution of specific problems, but it does not supplant, of course, the action in real life, in the daily life of the constituency."
Translated by Sergio A. Paneque Díaz / CubaSí Translation Staff