Group of 77 has a stand at the International Book Fair (+Photos)
Group of 77 has a stand at the International Book Fair (+Photos)
Imagen principal: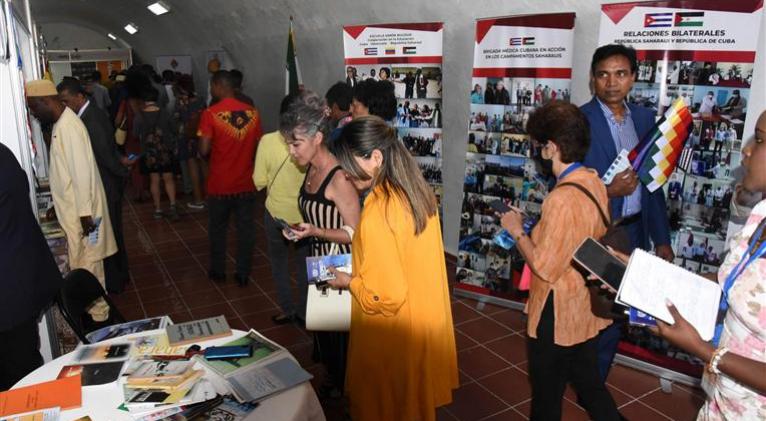 Havana, Feb 10 (Prensa Latina) Cuba's presidency of the Group of 77 + China inaugurated its stand at the Morro-Cabaña Historic Military Park in Havana, as part of the 31st Havana International Book Fair.
At the ceremony, Cuban Deputy Foreign Minister Elio Rodriguez thanked the representatives of the diplomatic corps accredited to the island for their presence and described the stand as a modest contribution to stimulate reading, knowledge and debate on this broad and representative group of nations, which is about to celebrate its 60th anniversary.
As part of the inauguration, Cuban musician Pancho Amat and his group El Cabildo Del Son performed the well-known songs 'La fiesta de San Benito', 'Lágrimas Negras' and 'De que callada manera'.
Until February 19, the literary event will endorse Martí's premise 'Reading is Growing' with a selection of 4.2 million copies, including 4,200 printed titles and a thousand digital volumes.
Dedicated to Colombia as guest of honor, the literary event will host publishing houses, writers, booksellers and promoters from 40 countries, as well as a representation of 120 Cuban and foreign exhibitors.