Gerardo Hernandez, Hero of the Republic of Cuba, elected to the Council of State
Gerardo Hernandez, Hero of the Republic of Cuba, elected to the Council of State
Imagen principal: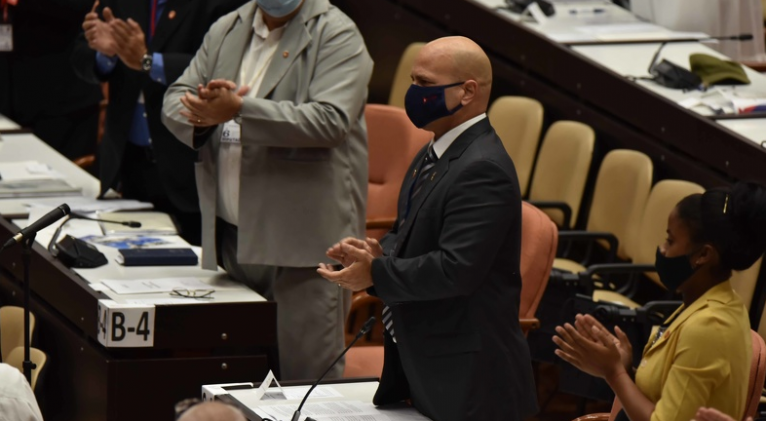 Havana, December 18 (RHC)-- Gerardo Hernández Nordelo, Hero of the Republic of Cuba and one of the Five Cuban anti-terrorists for whom a broad international mobilization demanded their release from US prisons, was elected this December 17 as a member of the Council of State of the Republic of Cuba.
Alina Balseiro Gutiérrez, president of the National Electoral Council, informed the National Assembly'sAssembly's deputies that the vote took place in compliance with the Constitution.
 All 563 deputies who cast their ballots approved his candidacy.
Esteban Lazo Hernández, president of the Council of State and the Parliament, expressed that "the result of this vote is another sign of the recognition we have for him, and we know that he will contribute his experience and revolutionary commitment to this responsibility.
Last September, Hernandez was appointed as National Coordinator of the Committees for the Defense of the Revolution, the island's largest mass organization.