Genetic Engineering boosts livestock development in Cuba
Genetic Engineering boosts livestock development in Cuba
Imagen principal: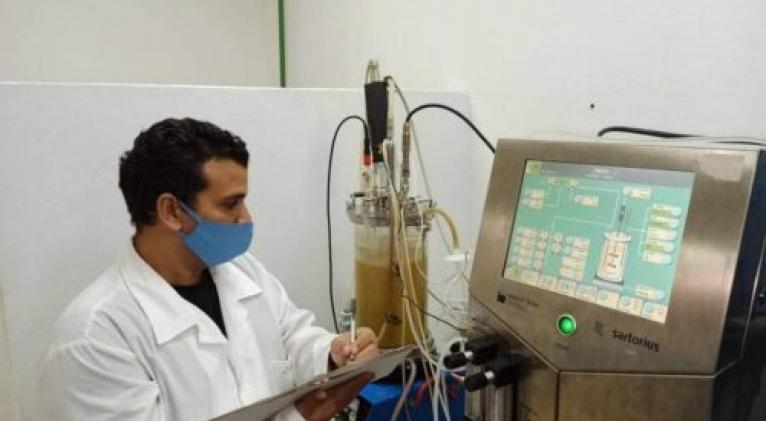 Strengthened today by youth labor forces, the Center for Genetic Engineering and Biotechnology (CIGB) of this city, boosts livestock development in Cuba.
Today, one of the most important institutions on the island, focuses its projects and research on the strengthening of agriculture, in the territory with the greatest livestock contribution to the Island.
An exchange with two young people from the CIGB Camagüey, founded in 1989 by the leader of the Revolution, Fidel Castro, with Prensa Latina allowed us to know the insides of some of the projects led by the new generation of science in Cuba.
Yunier Paneque, Development specialist and Chemical Engineering graduate spoke about the continuous improvements in products such as the biological nematicide Hebernem.
For this, he said, 'you have to seek constant improvement, read articles, know everything from computer science to state-of-the-art technology.
We are making improvements to the Hebernem product in terms of cultivation and other actions to make it more efficient.
This project, in turn, is linked to another one that also has a bionomaticidal function,' he said.
To achieve such purpose it is a project that also involves other specialists. These bioproducts are being developed and we want to take them to extended crops,' he said.
Together with the CIGB, other institutions are working, such as the University of Camagüey, which has links with counterparts in Belgium to develop livestock projects in pursuit of Cuba's food sovereignty.
One of these projects is 'Improvement of cow's milk production potential through the introduction of a health management program in dairy herds', which allows glimpsing improvements in the country's livestock potential.