Family Code Bill: route up until the referendum
Family Code Bill: route up until the referendum
Imagen principal: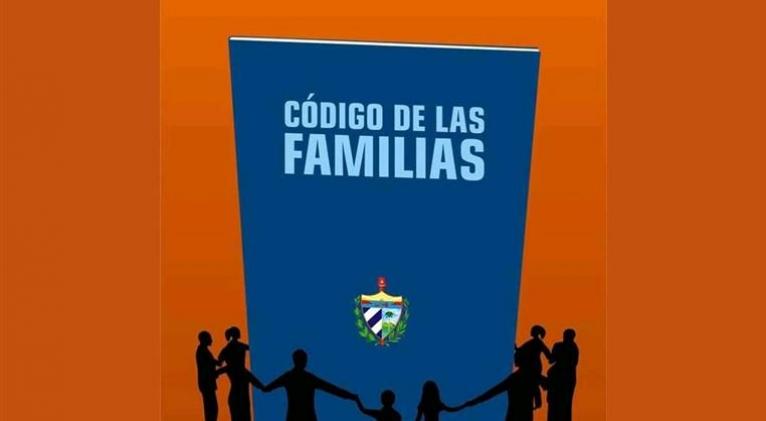 Six-plus millions of Cuban citizens were involved in the consultations on the Family Code Bill.
The popular consultation on the Family Code Bill ended, which was held from February 1 to April 30. Now, another major process will take place before the project turns into one the most important documents in every Cuban home.
With the active involvement of more than 1,400 supervisors and nearly 27,800 collaborators who served as guarantors of transparency in this regard, marriage, parental responsibility, adoption, surrogate motherhood, progressive autonomy, order of surnames, discrimination and violence within the family as well as assisted affiliation were among the hottest topics addressed, according to the Presidency website.
After "intense working days," according to the President of the country, it is now time to the following route:
The National Electoral Council delivers next May 15 to the National Assembly of People's Power the conclusive result of this popular consultation with all the statistical data, paragraph by paragraph, and article by article.
The Commission drafting the document —approved last year by the State Council— gathers the information for a detailed study and as a result, the Commission decides on the transformations and modifications derived from the opinions of the people.
The new version of the Code bill is delivered — expected to be on June 17 — to the National Assembly for its assessment.
The Parliament makes this document public, which will be later discussed among the deputies and, with the transformations proposed by the parliamentarians, it is taken to a plenary session for approval.
The version approved by the National Assembly will be submitted to a popular referendum for final approval.
The Constitution of the Republic, approved by popular referendum on February 24, 2019 and proclaimed on April 10 of that very same year, endorses in its articles 81 to 89 a regulatory framework consistent with the plurality of families that coexist within the Cuban society and aiming at its protection.
Consistent with this, the Eleventh Transitional Provision provided for a popular consultation process and a referendum to approve the new Family Code, which, according to the Minister of Justice, Oscar Silvera Martínez, "must become a sort of life route, to which people assiduously resort to looking for their best options to channel their family environment."
Translated by Sergio A. Paneque Diaz / CubaSí Translation Staff