Cuban volleyball player stands out in Brazilian Super League
Cuban volleyball player stands out in Brazilian Super League
Imagen principal: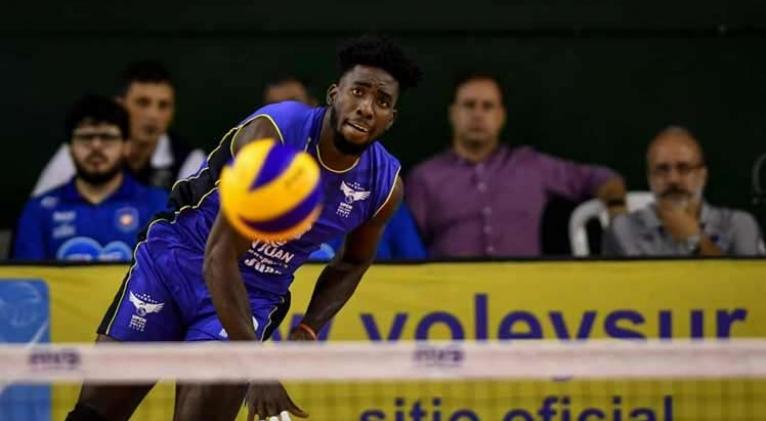 Cuban Miguel Ángel López to exhibit his talent as an auxiliary attacker and from the service zone will stand out today in Brazilian volleyball Super League as one of the offensive referents of the Sada Cruzeiro club.
The 23-year-old Cuban receiving tip woke up this Monday included in the 'top ten' of several departments, after yesterday adding 15 points in the victory of Sada by three sets to one over Ems Taubate Funvic, to firmly stand at the top of the table with 10 successes and a single failure.
The international of the largest of the Antilles is in eighth place among the top scorers by sets with 123 goals in 32 sets, including nine 'aces' to deserve seventh place in this line of the game.
López stands out in the ranking of the best volleyball players in average points per attack with 60 percent effectiveness, thanks to 100 units on 176 occasions; also accumulates 14 blocks and reception of 62 percent.
So far, the celestial stars where the Cuban López plays have only lost five sets in 37 sets and present an advantage of one point over Ems Taubate Funvic (30 points, 10-1) and four in relation to Volei Renata (27 points, 9-2), who occupy positions two and three, respectively.
The next presentation of the Cuban auxiliary and Sada Cruzeiro will be tomorrow against Vedacit Vôlei Guarulhos, ninth in the order with 10 units and a balance of three wins and seven losses.
In his debut with Sada, López already won the title in the Brazilian Mineiro Championship last October, to add to his record the second trophy in a foreign league, after celebrating the Argentine Cup crown in 2019 as a member of UPCN San Juan.