Cuban president expresses appreciation for solidarity with Revolution in New York City
Cuban president expresses appreciation for solidarity with Revolution in New York City
Imagen principal: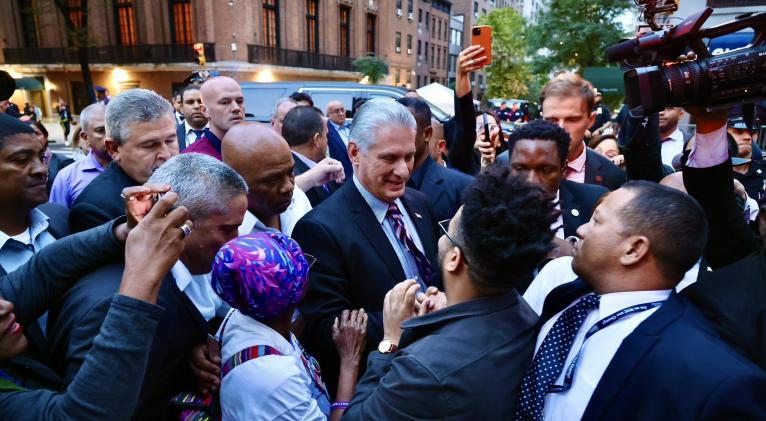 The First Secretary of the Central Committee of the Communist Party of Cuba and President of the Republic, Miguel Díaz-Canel thanked the solidarity and love for the island that these days are protagonists in the streets of New York City.
On the social network X (formerly Twitter), the president said that "for a long time we will not forget the afternoon of Friday, September 22 at the headquarters of the Cuban Mission to the United Nations; outside the embrace of solidarity, inside the embrace of Cubans who love the Homeland".
Díaz-Canel arrived at Lexington 38, where a group of people were gathered in support of Cuba to listen to him, share ideas and experiences.
On the same platform, The People's Forum described the Cuban president's gesture in the U.S. city as emotional.
Photo: @DiazCanelB
"Thank you for your solidarity, thank you for your support and thank you for being here with us. Cuba yes, blockade no," the organization declared.
The Cuban head of state heads the high-level delegation present since September 19 at the 78th session of the United Nations General Assembly, on behalf of the Group of 77 and China.