Cuban diver runner-up in platform diving at Junior Pan American Games
Cuban diver runner-up in platform diving at Junior Pan American Games
Imagen principal: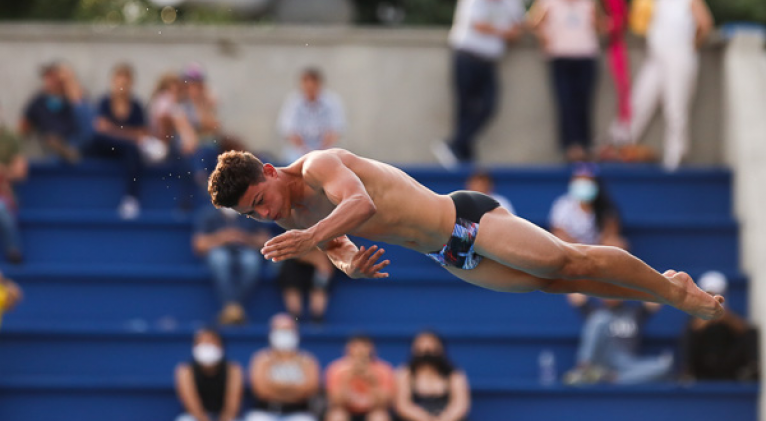 Havana, November 29 (RHC)-- Cuban diver Luis Cañabate was runner-up in the 10-meter platform today at the Junior Pan American Games, an event in which his compatriot Carlos Ramos finished fifth, in Cali, Colombia, where both won gold medals last Thursday.
Luis Gustavo totaled 416.25 points, only surpassed in the judges' score by Mexico's Randal Willars (448.9), while the bronze went to Brazil's Kawan Figueredo (393.85).
With 359.05 units, Carlos Daniel reached the fifth place, among the 14 competitors at the Hernando Botero Swimming Pool Complex, according to the official website of the competition.
The two Cubans were the first champions in the history of the Junior Pan American Games, together with Anisley García and Laydel Domínguez, in the mixed team event on the opening day of the event, which is attended by more than 3,000 athletes from 41 National Olympic Committees.
In the medal standings of the diving tournament, Cuba remains second, with two gold medals, two silver medals and a bronze, behind Mexico (4-3-1) and ahead of the United States (1-1-3).
The multiple medalists in the diving competition are Cubans Anisley (the only one with two titles), Luis Gustavo and Laydel and Mexicans Randal Willars and Frida Catherin Zúñiga.