Cuba condemned terrorism at UN meeting in India
Cuba condemned terrorism at UN meeting in India
Imagen principal: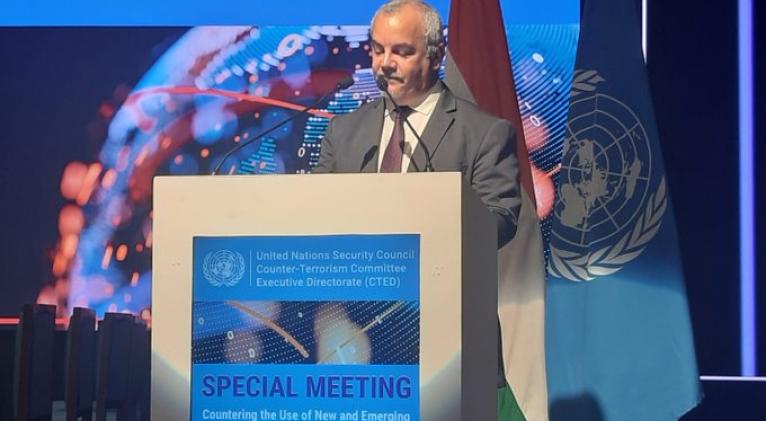 New Delhi, Oct 31 (Prensa Latina) Cuba strongly condemned acts and methods of terrorism in all its forms and manifestations during the Special Meeting of the UN Security Council's Anti-Terrorism Committee held recently in India, it was reported today.
The meeting took place in the Indian cities of Mumbai and New Delhi on October 28-29, as the South Asian nation currently chairs the Committee for the year 2022.
Cuba's ambassador to India, Alejandro Simancas, said at the meeting that new technologies pose great challenges to the world by turning cyberspace into an easily accessible environment for criminals and terrorists, a diplomatic source told Prensa Latina on Monday.
Simancas pointed out in his speech that Cuba has been a victim of terrorism for more than six decades and many of these actions are organized, supported, financed and executed from the territory of the United States, from where violent acts against the island continue to be incited and financed, even publicly, through digital networks.
On repeated occasions, Havana has denounced the use of digital platforms to incite criminal and terrorist activities, including cyberattacks on Cuban government sites and medias, the diplomatic representative said.
Cuba condemns the growing use of information and communication technologies (ICTs) and the misuse of media platforms, including social networks and radio broadcasts, as tools for interventionism, promotion of hatred speech, incitement to violence, subversion and destabilization, he added.
The island also rejects the dissemination of fake news and the distortion of reality for political purposes as pretext for unleashing war, threats or the use of force.
Likewise, Cuba rejects the use of ICTs to promote terrorist and destabilizing actions, including the recruitment and financing of mercenaries to commit acts of terror.
It noted that the unilateral and arbitrary designation by the U.S. government of Cuba as a state that allegedly sponsors terrorism has a clear political character and undermines the credibility of international efforts to prevent and confront this scourge.
Cuba reaffirmed its support for the United Nations as the body that should lead the efforts of the international community in the fight against terrorism, on the basis of respect to the purposes and principles of the UN Charter and International Law, stressed the representative of the Caribbean nation.