Countries demand in Havana the lifting of sanctions against Zimbabwe
Countries demand in Havana the lifting of sanctions against Zimbabwe
Imagen principal: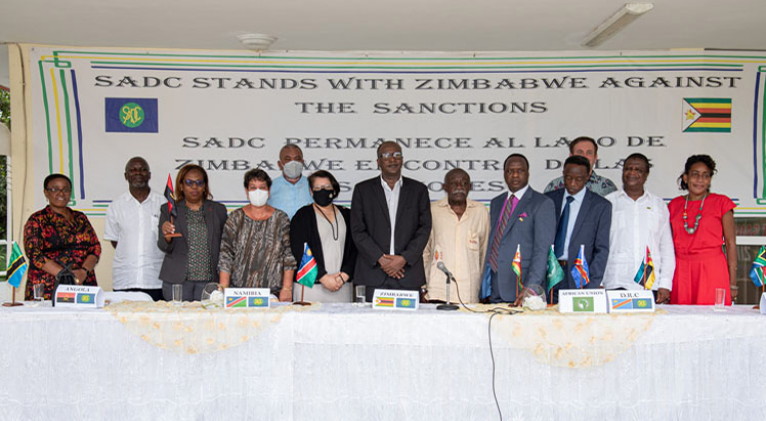 Representatives of several countries demanded in the Cuban capital the lifting of the unilateral economic sanctions imposed by the United States and European allies against Zimbabwe.
On the occasion of the Southern African Development Community (SADC) Anti-Sanctions Solidarity Day against Harare, Zimbabwean Ambassador to Cuba, Ignatius Graham Mudzimba, said the punitive measures undermine his country's capacity to respond to socio-economic challenges and Covid-19.
He insisted that such impositions by Washington and Europe must be repealed immediately so that the African state 'can improve the living conditions of its citizens and develop unhindered.'
The representative of the Zimbabwean government also thanked the United Nations and the UN Commission on Human Rights for demanding, together with other actors, the elimination of such coercive provisions, which violate the basic norms of international law and human rights.
He considered that despite the impediments to progress, the efforts made by the government and the people of Zimbabwe in various areas have allowed the country to project economic growth of more than 7.8 percent this year.
In another part of his speech, Graham Mudzimba condemned the US government's criminal economic, commercial, and financial blockade against Cuba.
"We reiterate our demand for the unconditional elimination of this unjust siege imposed against this Caribbean nation for more than six decades," he said.