Council of State holds important session
Council of State holds important session
Imagen principal: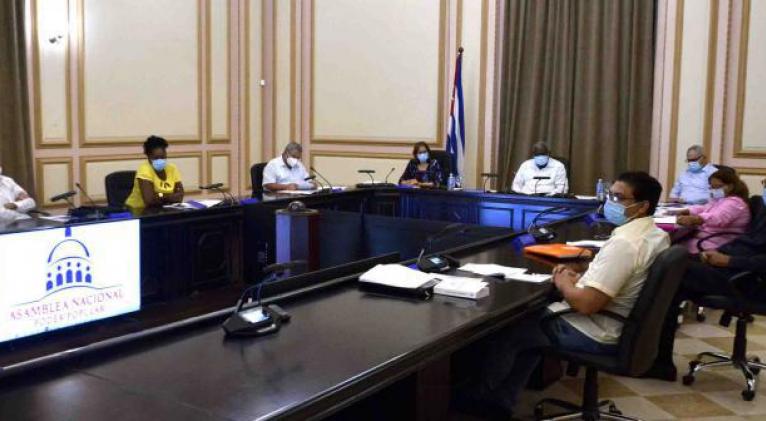 Photo: Tony Hernández
The Council of State met yesterday evening at the Capitol via videoconference, in a session presided by Esteban Lazo Hernández, with the participation of President of the Republic Miguel Díaz-Canel Bermúdez and Prime Minister Manuel Marrero Cruz.
In accordance with its constitutional responsibilities, the Council of State analyzed four bills that will be submitted to the Power's Fifth Period of Ordinary Sessions, October 28, for consideration and approval.
These include proposed laws regarding Foreign Service; revocation of elected People's Power representatives; the organization and functioning of the Council of Ministers; and authorities of the President and Vice President of the Republic.
Council members noted the quality of the proposed legislation, which was drafted with the participation of specialists from various institutions, and emphasized their importance, given that, once approved, the national state structure will have a solid normative base.
The Council of State also considered proposals on accountability reports by People's Power delegate to their constituents; and regulations for auxiliary offices of the National Assembly of People's Power and the Council of State, which assist these bodies in the their work.
Also analyzed were requests from Municipal Assemblies of People's Power to establish the presidencies of some of their standing committees as professional positions.
Additional decisions were made to extend the mandates of lay judges, until a new law on the courts is approved, and to amend regulations governing the use of the Gold Star medal, the insignia awarded to decorated Heroes of Labor of the Republic.