Alicia was born to give meaning to Giselle
Alicia was born to give meaning to Giselle
Imagen principal: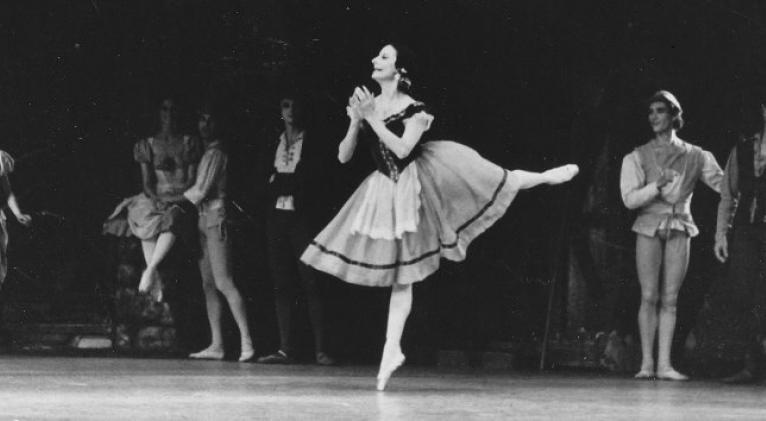 On November 2nd, 1943, a ballet myth was born. Alicia Alonso was a very young ballerina in the cast of the American Ballet Theater, in New York, and had the courage to substitute her superstar namesake, Alicia Markova, in one of the most challenging roles in the repertoire: Giselle.
Markova got sick and risk of cancelling an agreed performance was hovering around. Some asked the soloists who would take up the challenge of dancing the ballet. Only Alicia stepped up. Her ballet masters even ignored she knew the whole choreography.
But Alicia, watching from the distance of her secondary role, had consciously learned the lead role. She loved it. And she knew she had all what it took to play it.
Those who attended the show stated it was a brilliant performance. One of the greatest moments of the ballet company. Alicia embraced Giselle. The public awarded her with a resounding standing ovation. Tons of praises were written by the review.
One of the greatest Giselle of the 20th century was born. The greatest, according to several connoisseurs. It was said that Alicia was born to give meaning to Giselle.
The full stylistic mastery, the technical skill, and very peculiar sensitivity typified all of Alicia's performance of this immortal classic.
She performed it for decades, adorning it with slight nuances.
And she soon conceived her own choreographic version, the one still performed by the Cuban National Ballet, which became world reference: it was even danced for several seasons by the Paris Opera Ballet, birthplace of the classic.
Alicia became immortal with Giselle. And luckily, some footages still remain. Those images are dance heritage. It leaves evidence of one of the greatest miracles in the history of ballet: A Cuban Giselle.
Translated by Sergio Paneque / CubaSí Translation Staff