Restoration of Havana's Capitol building receives international award
Restoration of Havana's Capitol building receives international award
Imagen principal: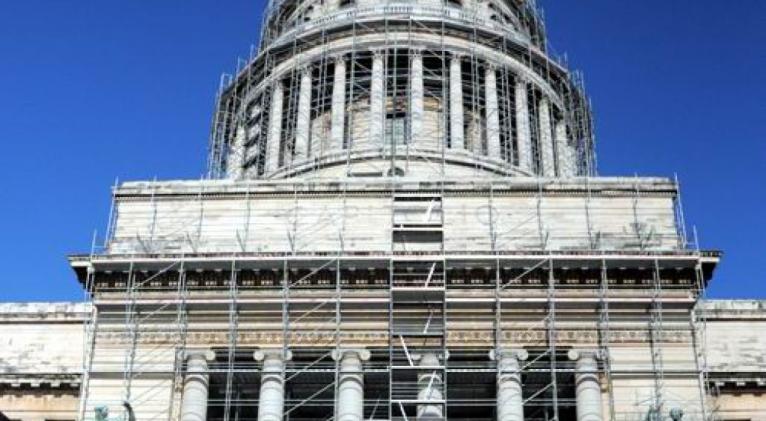 The restoration of the National Capitol, in charge of the Office of the City Historian (OHC by its Spanish acronym), with the collaboration of the company MD Projektmanagement GmbH, was awarded the 2016 Bernhard Remmers Prize, granted by the German Academy of the same name.
According to Granma newspaper, the jury bestowed the award taking into account the challenge of restoring the work, the good application of the reparation concepts and the exemplary cooperation of the curators.
The ceremony took place in the German city of Leipzig, and was attended by a representation of the OHC headed by Perla Rosales, its deputy director in Havana.
According to Cubasi.cu digital site, Michael Diegmann, president of MD Projektmanagement, which has been working for nine years on preservation projects in Cuba, said that it is an honor to work with the OHC in restoring its heritage.
In the case of the Capitol, we are focused on its characteristics, resistance, and coloration. We have a special solution for this property, he added.
If people are happy with the results, so am I. In my team we have a phrase: working together, everything is possible and that thought is also applied here in Old Havana, he stated.
The award also distinguishes the work of specialists, restorers and all those who contribute to the improvement and conservation of those important sites because of their historical value.
The Capitol is one of the most important architectural gems in Cuba, declared a National Monument since November 15, 2010.