Advocate Calls for #MeToo Movt in Prisons Citing Staggering Rate of Sexual Violence
Primary tabs
Advocate Calls for #MeToo Movt in Prisons Citing Staggering Rate of Sexual Violence
Imagen principal: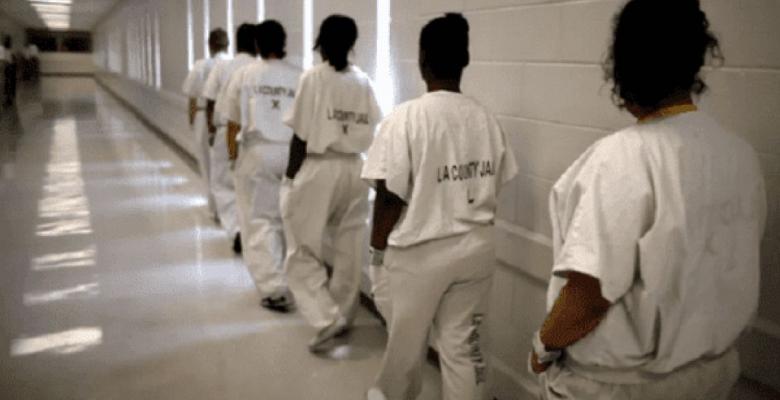 According to the Prison Policy Initiative, PPI, U.S. women's state prison populations grew 834% over nearly 40 years — more than double the pace of the growth among men.
Women are being incarcerated at a much higher rate than men in the U.S.
Jeremiah Bourgeois, an inmate serving a life sentence in Washington state prison penned an article for the Crime Report, talking about the plight of incarcerated women in the U.S. prisons.
"There are no #MeToo's for imprisoned women. Just "pill-line," pat-searches, and if they are lucky, a little commissary when the food in the chow hall is disgusting," he wrote.
Referring to January's Women's March and limitations of the 2017 iconic women's movement, 'Me too' which started in the U.S. but resonated with women worldwide, Bourgeois said, "I find it ironic that while women were marching across the country last month protesting things like gender inequality, nothing was said in the media about all of these women behind bars."
Per a 2016 study published by the Vera Institute of Justice, a staggering 86 percent of imprisoned women are survivors of sexual violence, with 77 percent being survivors of intimate partner violence.   
The report indicated that nearly two-thirds of the incarcerated women are women in color, with Black women constituting 41 percent, 15 percent women categorized as Hispanic and 5 percent from other ethnicities.
Some of the women survivors incarcerated were punished for self-defense, while others were punished for abuse-related crimes, for instance selling drugs owing to coercion by a partner, along with issues like poverty and trauma-related substance use.  
A 2003 Prison Rape Elimination Act, PREA, was supposed to address the epidemic of sexual violence inside the confines of U.S. prisons and jails. But hasn't succeeded in doing so. The aim of the act was to provide an analysis of the reported cases of sexual violence in the prison, federal, state and local institutions, and to provide information, resources, and funding to shield individuals from these incidents.
In a 2014 book, Joanne Belknap's The Invisible Woman: Gender, Crime, and Justice, Belknap notes that between 1960 and 2011, incarceration rate among men increased by 7.25  times, whereas the incarceration rate among women rose by nearly twice that of men, 14.1 times, during this same period.
Another 2017 report also showed a staggering 60 percent - or 58,000 - of the 96,000 women currently being held in US jails are still awaiting trial.
"Whole Pie: Mass Incarceration 2017" was produced in collaboration with American Civil Liberties Union, ACLU's Campaign for Smart Justice, surveyed 219,000 women in the US justice system in a section entitled "Women's Mass Incarceration: The Whole Pie 2017."
This figure represents 16 percent of the total figure, with 84 percent on probation, and 9 percent on parole.
"Jail churn is particularly high because most people in jails have not been convicted," said the report's authors. "The system funnels women into jails: About a quarter of convicted incarcerated women are held in jails, compared to about 10% of all people incarcerated with a conviction."