Roswell Park exploring more Cuban vaccines
Primary tabs
Roswell Park exploring more Cuban vaccines
Imagen principal:
Just six weeks after announcing a lung cancer vaccine development deal with a Cuban cancer research center, officials from Roswell Park Cancer Institute are looking at several more vaccine opportunities in the country.
While it works to complete an investigational new drug (IND) application with the U.S. Food & Drug Administration, a group from Roswell Park will travel to Cuba in July to explore additional opportunities.
"There's lots of enthusiasm," said Candace Johnson, CEO. "We're looking at other vaccines we might bring in."
Home of the Day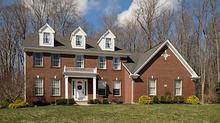 Impeccable and Stately Colonial
Johnson was among a contingent who traveled to Cuba in May with Gov. Andrew Cuomo to explore trade opportunities. The visit allowed her to sign the deal in-person with Cuba's Center for Molecular Immunology on the lung cancer vaccine.
She told Business First about the upcoming trip during a news conference Tuesday detailing a new partnership in West Africa.
In a separate interview in late May, Johnson said Cuba has long been seen as an innovator, with several of its research institutes making major findings in genetics and biotechnology, as well as infectious disease. That includes a vaccine against ticks for agricultural use that could have applications for pets as well as humans for things like Lyme's disease.
"The innovative way they designed this vaccine against ticks is so amazing," she said. "That's not something perhaps Roswell Park would develop, but there could be great interest in this country to investigate.
An FDA approval for the IND could lead to additional opportunities in other cancer vaccines as well.
"They have a couple other cancer cancer vaccines we would be interested in," Johnson said. "It's our hope really that this is a real positive beginning with real interactions between our two institutions. What we offer is the ability to take their vaccines and do clinical trials in this country with the primer of the FDA approval."