Sweden to deport nearly 80,000 asylum seekers amid migrant-linked violence
Sweden to deport nearly 80,000 asylum seekers amid migrant-linked violence
Imagen principal:
"We are talking about 60,000 people, but the number could climb to 80,000," Swedish media quoted Ygeman as saying.
Police and local authorities have been tasked with organizing the departures by charter flights. The countries of origin of the rejected asylum seekers have not been disclosed.
Sweden, which has the population of 9.8 million people, is one of the EU countries that took in the largest share of refugees per head of population. In 2015, it accepted over 160,000 refugees and migrants.
However, the level of new arrivals has plunged since the beginning of January, when Sweden introduced systematic photo ID border checks, after stating that it has hit its limit in terms of receiving asylum seekers.
Swedish officials have been calling for greater security at asylum centers amid a surge in reports of violence.
Police officers have requested up to 4,100 new employees after a deadly stabbing attack in a refugee facility.
The attack happened at a center for underage, unaccompanied refugees in Mölndal, southern Sweden on Monday, where a 22-year-old female staff member was killed by a 15-year-old boy.
The victim was psychology graduate Alexandra Mezher. She was reportedly working the night shift alone when she was attacked. A motive for the attack was not immediately known.
"She worked at the center for about four months. She wanted to continue with her studies, but wanted to have a job to get experience first," Mezher's friend Lejla Filipovic told RT.
On Tuesday, over 40 asylum seekers were reportedly involved in a brawl at a refugee center in the Dutch city of Rosmalen, according to police. Twelve police cars were dispatched to the shelter.
READ MORE: Mass brawl in Dutch refugee shelter, more than 40 residents involved – police

In another incident last week, a police patrol consisting of 10 officers was forced to flee the Västerås refugee center in Sweden after being surrounded by a group of asylum seekers. The police were there to relocate a 10-year-old boy, after reports that he had been subject to repeated rape.
Police flee angry mob in Swedish refugee center responding to reports of 10-yo boy rape http://on.rt.com/72ro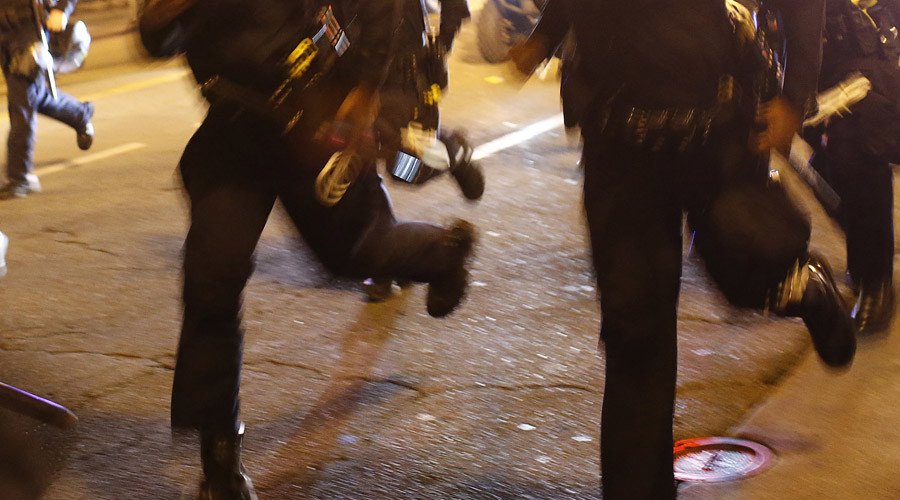 Tougher security measures have also been implemented in Sweden's neighboring countries. Denmark approved a new law this week, making it legal to seize refugees' belongings. Critics of the legislation have compared the new law to the Nazis' confiscation of gold and other valuables from Jews during the Holocaust.
Meanwhile, the number of refugees trying to make their way to Europe across the Mediterranean is not subsiding. The UN revealed that already over 46,000 people have arrived in Greece since the beginning of the year, with more than 170 people killed trying to cross the sea.