Seoul, Washington Discuss Possible Responses to North Korean Missile Launch
Seoul, Washington Discuss Possible Responses to North Korean Missile Launch
Imagen principal: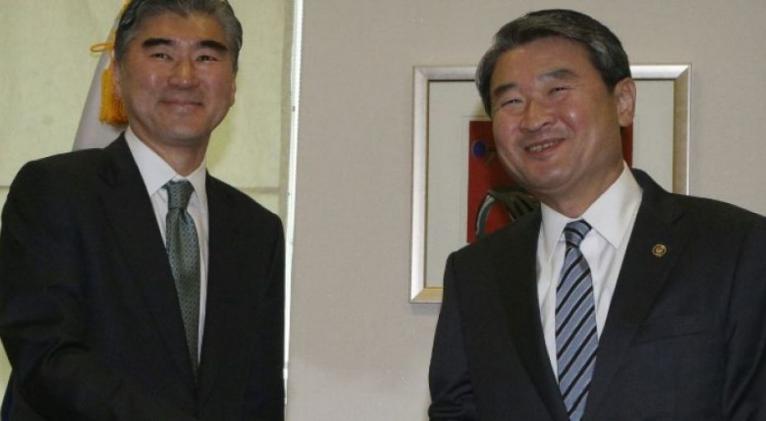 At the annual Korea-U.S. Integrated Defense Dialogue, or KIDD, which will conclude Thursday, the U.S. is represented by deputy assistant secretaries of defense, Abraham Denmark and Elaine Bunn, while the South Korean side is headed by deputy minister Yoo Jeh-seung.
The two sides are expected to discuss possible punitive measures if North Korea carries out a satellite launch using a long-range rocket, as per its announcement last week, or if the Kim Jong-un regime carries out its fourth nuclear test.
Pyongyang had recently announced it is finalizing its preparations to put a satellite into orbit for scientific purposes.
However, Seoul and Washington consider the operation will violate U.N. resolutions, which ban the communist nation from developing ballistic missile technology.
The launch is expected to take place around Oct. 10, when North Korea will celebrate the 70th anniversary of the Workers Party; although there have been no visible signs of an imminent launch.
The regime, which conducted its last space launch in December 2012 and its third nuclear test in February 2013, has been subjected to successive economic sanctions by the U.N. Security Council for its actions.
At the forum, Seoul and Washington will also discuss other bilateral matters, including coordination of their joint forces and their defense plan against nuclear and missile threats from Pyongyang.
The US has deployed 28,500 troops in South Korea in order to defend its ally against North Korean aggression.
This arrangement is widely seen as the US's inheritance from the Korean War (1950-1953), which ended with an armistice but was never replaced by a peace treaty.