Russia Abandons South Stream Pipeline Project
Russia Abandons South Stream Pipeline Project
Imagen principal: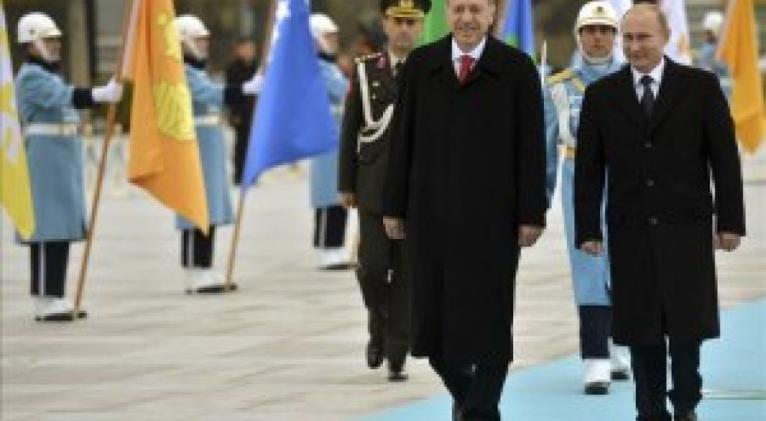 "Taking account of the fact that until now we have not received permission from Bulgaria, we believe that in the current conditions Russia cannot continue with the realization of this project," the Russian president said during a joint press conference in Ankara with Turkish counterpart Recep Tayyip Erdogan.
Sofia, originally in favor of South Stream, in June called a halt to work on the portion of the pipeline set to pass beneath Bulgarian territorial waters.
The European Commission had threatened legal action against European Union member Bulgaria if construction was allowed to continue.
The $20 billion plan called for the pipeline to run under Turkish Black Sea waters and then across Bulgaria, Serbia, Hungary and Slovenia to Austria, where it would link up with Europe's main pipeline network.
"Don't you understand that it is ridiculous for us to put hundreds of millions of dollars into a project to go through all the Black Sea and then come to the surface before the Bulgarian shore?," Putin said in Ankara.
"If Europe does not want the pipeline to be realized then that means that it will not be realized," the Russian leader said.
Russia will meet Turkey's energy needs, Putin pledged, announcing plans to expand the capacity of the Blue Stream pipeline that carries Russian gas to Turkey via the Black Sea.
Starting Jan. 1, the price Turkey pays for Russian gas will be reduced 6 percent, Putin said.
He went to suggest the possibility of building a distribution center on the Turkey-Greece border to provide Russian natural gas to southeastern Europe.