Jodie Foster to direct Black Mirror episode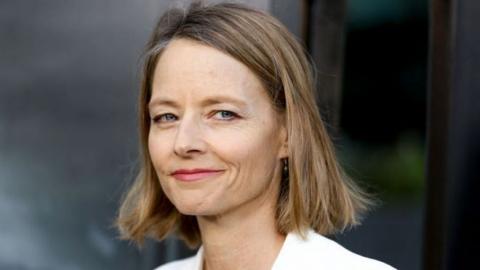 Actress and director Jodie Foster is to direct an episode of Charlie Brooker's satirical drama series Black Mirror.
The Silence of the Lambs star will direct an episode in the fourth season of the show, to premiere on Netflix on 2017.
Rosemarie DeWitt, currently to be seen in the Oscar-tipped La La Land, will appear in Foster's episode.
The third series of Black Mirror makes its debut on Netflix on Friday, following its move from Channel 4.
It will be the first of two six-episode series.
Brooker retweeted a link to Variety reporting Foster and DeWitt's involvement with the series, saying: "This is true."
Foster won Academy awards for her performances in The Accused and The Silence of the Lambs in 1989 and 1992 respectively.
The 53-year-old has since moved into directing with such films as Little Man Tate, The Beaver and Money Monster.
Black Mirror is described by Netflix as "an anthology series that taps into our collective unease with the modern world".
Bryce Dallas Howard, Kelly MacDonald and Game of Thrones' Jerome Flynn, are among the stars of the show's third series.