EU activates civil protection to support Cuba in the face of fire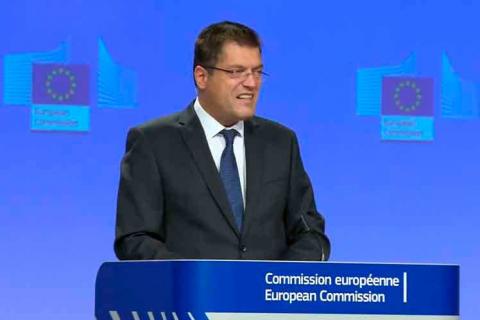 Brussels, Aug 10 (Prensa Latina) The European Union (EU) said today it is ready to coordinate aid to Cuba in the face of the fire that broke out in the Matanzas industrial zone, after the activation of its Civil Protection mechanism.
The European Commissioner for Crisis Management, Janez Lenarcic, specified that Spain will send medicines and medical supplies to the island next Friday, making it the first of the 27 member states of the bloc to respond after activation.
On his Twitter account, the official expressed solidarity with the victims of the accident, triggered by the impact of lightning in one of the crude tanks of the Supertanker Base in the western city, where several explosions and a raging fire occurred that it spread to three other tanks.
The Civil Protection mechanism allows Brussels to coordinate aid in emergencies, an initiative applied more than 500 times since 2001.
Last weekend, the high representative of the EU for Foreign Affairs, Josep Borrell, had expressed support for the people of the island.
"Faced with the tragic fire in a crude oil storage tank in Matanzas, Cuba, I express my solidarity with the victims and convey the support of the EU to the Cuban people in these difficult times," he said then.
Last Friday's accident has so far caused one person to die, more than 120 injured and 14 missing, in addition to thousands of evacuees and extensive material damage.