Cuba thanks condolences and offer of technical advice from the US in the aftermath of Matanzas fire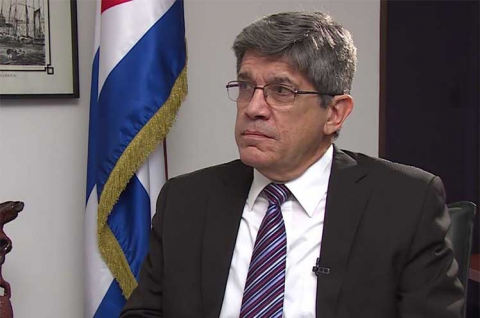 Cuba thanked on Saturday the messages of condolences and offered technical advice provided by the US government in the aftermath of the fire in Matanzas industrial zone that has left some 17 people missing and dozens injured.
On Twitter, Deputy Foreign Minister Carlos Fernández de Cossio said that Cuba deeply appreciated the condolences and expressions of help from various US organizations and people due to the incident in Matanzas, including the US government, which offered technical advice.
This proposal, he said, is already in the hands of specialists for proper coordination.
Earlier on Saturday, Washington's embassy in Havana said it was in touch with the island authorities about the incident in Matanzas and assured US law authorized US entities to provide disaster relief and response in Cuba.
Likewise, the diplomatic mission said the United States sent its deep condolences to all those individuals and families affected by the explosions and fire in the oil tank area in Matanzas.