Díaz-Canel thanks cooperation of Brazilian trainers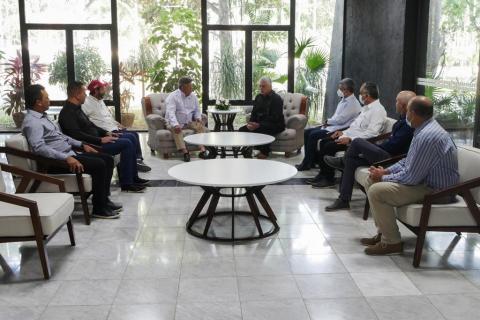 HAVANA, Cuba, May 15 (ACN) Cuban President Miguel Diaz-Canel Bermudez posted on Twitter a message in appreciation of the training course that Brazilian soccer coaches are giving in the Island.

The president referred to their work as part of "an offer in solidarity by our friends from the Landless Workers' Movement of Brazil (MST)".

Authorities of the National Institute of Sports, Physical Education and Recreation (INDER), who described the experience as enriching, also thanked the MST for a cooperation revealing of the ties of friendship between the two peoples.

MST project leader Marcos Bocatto stated his satisfaction at the results of the course and praised the level of organization he saw in Cuba, whose school of physical education and sports "has always been well considered in Brazil as an example for the whole world".