Caetano Veloso supports Lula for Brazilian elections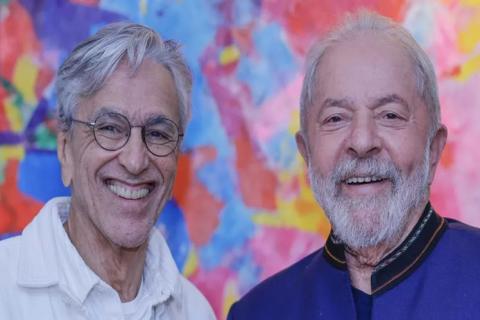 Former President Luiz Inácio Lula da Silva reportedly received the electoral support of renowned musician Caetano Veloso, one of the creators of the so-called Tropicalist Movement and one of the most influential artists in Brazil.
The Brasil 247 website indicates that the founder of the Workers' Party (PT) and his fiance Rosangela Silva met last night in Sao Paulo with the artist and his wife Paula Lavigne, a businesswoman in the cultural area.
Senator Randolfe Rodrigues was also present, in a move that reinforces the "Lula Now" movement aimed at ensuring his victory in the first round of the October elections.
According to the report, Veloso had been declaring his support for former minister Ciro Gomes, but as the election is polarized between Lula and the far-right leader Jair Bolsonaro, in a dispute between democracy and fascism or between civilization and barbarism, the musician closed rank with the former workers' leader.
Like other artists and intellectuals with a preference for different names of the center-left, but who at this moment understand the need to unite efforts around Lula, the singer-songwriter is making a unity movement to support the candidacy of the PT leader.
After the meeting with the former president last night, Veloso reproduced a message from Midia Ninja, an alternative network to the traditional press, which said that he and Lula are together for "a happy Brazil again".
Recently, during a concert in Sao Paulo, the winner of two Grammy awards and 10 Latin Grammy awards stressed his vote for the former president (2003-2011).