Argentina rejects exclusion of countries from Summit of the Americas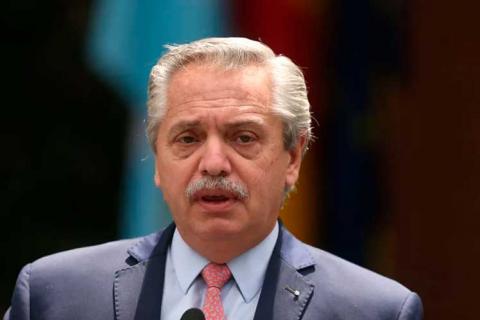 Buenos Aires, May 12 (Prensa Latina) Argentina reiterated its criticism of the United States' decision to exclude Cuba, Nicaragua and Venezuela from the IX Summit of the Americas, an action condemned by organizations and governments of the region.
Recently, the presidents of Mexico, Bolivia and Honduras, Andrés Manuel López Obrador, Luis Arce and Xiomara Castro, respectively, announced that they will not attend the meeting scheduled for June in Los Angeles, California, if Washington insists on preventing the presence of these states.
During his visit to Germany as part of a tour of Europe, President Alberto Fernández urged the organizers of the event to reconsider their position and invite all Latin American countries.
For his part, the Argentine Minister of Foreign Affairs, Santiago Cafiero, reported the press that he had sent a formal note to the United States to demand the holding of a summit without exclusions.
Everyone must participate. This issue was already raised before the organization of the meeting, when the working groups were convened. All countries must attend, he pointed out.
Earlier this month, the Community of Latin American and Caribbean States, whose pro tempore presidency is held by Argentina, criticized the behavior of Joe Biden's administration, which prevents "all voices in the hemisphere to dialogue and be heard"