Body of last missing person at Saratoga Hotel found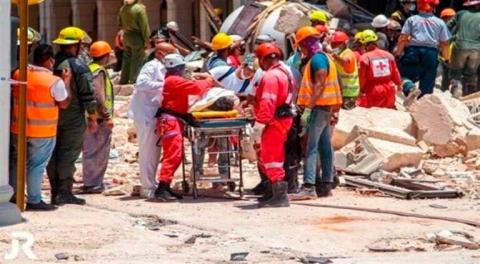 Havana, May 12 (RHC)- On the afternoon of May 12, the body of the last person missing due to the accident at the Saratoga Hotel was found, apparently the chambermaid of the tourist facility itself.
The head of the Fire Department of the Republic of Cuba, Colonel Luis Carlos Guzmán, made the announcement.
The Colonel affirmed that "up to this minute, this is the last person missing." The cleaning and retrieving of the debris work in the area will continue.
A total of 45 people died as a result of the accident. Search and rescue operations took place non-stop since the blast rocked the iconic hotel in downtown Havana last Friday.
The tragedy sent shockwaves island-wide. National and provincial top authorities followed the rescue operation daily, ensuring all affected by the tragedy received proper relief.
Cubans from all walks of life voiced sadness. They showed their solidarity with gestures, from record-high blood donations, volunteering on the disaster site, feeding the crews, or providing articles.