Cuban prime minister continues working agenda in Venezuela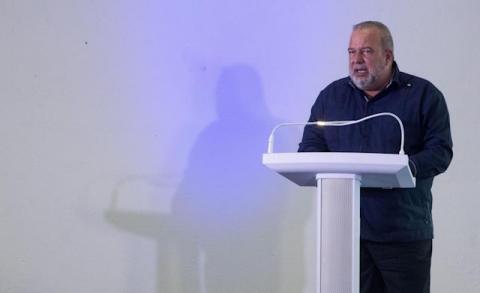 Caracas, May 10 (Prensa Latina) Cuban Prime Minister Manuel Marrero is continuing his working agenda on Tuesday in Venezuela, where he arrived on Monday for an official visit.
As part of Tuesday's activities, the Cuban high official will pay tribute to Liberator Simon Bolivar, at the pantheon where his mortal remains rest, in Caracas, and will meet with representatives of the Bolivarian Government, according to the Venezuelan Foreign Ministry.
Upon arriving in Venezuela, the minister met with Cuban collaborators, with whom he exchanged ideas about their work in the country.
He highlighted their supportive contribution and the work done during the Covid-19 pandemic, which allowed Venezuela to strictly control it in spite of the United States blockade, which was tightened against both nations.
He visited areas of the Dr. Salvador Allende Integral Healthcare Center in Chuao, a metropolitan district of the State of Miranda, which is equipped with state-of-the-art technology and provides about twenty services in 16 medical specialties and sees between 70 and 90 patients a day.
The Cuban prime minister received information on the work of more than 19,000 Cuban collaborators who provide services here.
Upon his arrival at the Simon Bolivar International Airport in Maiquetia, the Marrero extended his regards to the Venezuelan people, whom he thanked first of all for their support and solidarity in the disaster that occurred at the Saratoga Hotel in Havana, with considerable human and material losses.