Death toll of hotel explosion in Havana rises to 34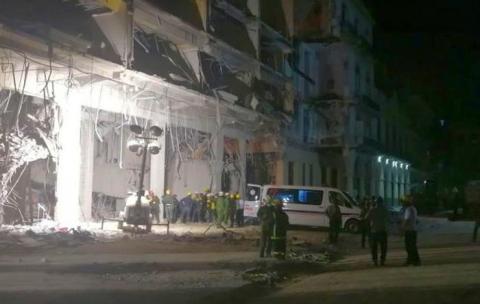 Havana, May 9 (Prensa Latina) Another three dead bodies were recovered from the Hotel Saratoga blast site, in Havana, brought the number of deaths to 34, as a result of a gas leak.
Members of the Cuban Fire Department found the remains in the few last hours, and two have already been identified, Luis Guzman, head of the force, informed the national television.
Guzman affirmed that they are working non-stop to find the people trapped in the rubble as quickly as possible.
He also explained that the search and rescue work is being conducted with extreme care owing to the amount of debris and the danger of a structure collapse.
On May 6th, an explosion at the Hotel Saratoga demolished the front and side facades of the first two floors of the building and damaged the adjacent buildings as a tanker truck carrying liquefied gas was servicing the facility. 85 were injured by the blast.
Hospitals in the province provided immediate aid to the victims, while several health institutions received thousands of people who came to donate blood.