Cuba reiterates concern of rights violations of former combatants in Colombia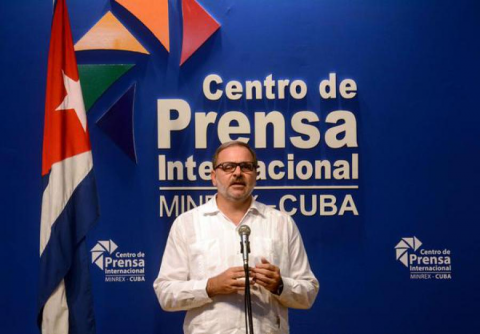 Havana, January 28. (RHC)-- Cuba´s Foreign Ministry reiterated on Friday its concern with the lack of fulfillment of the Peace Accords in Colombia.
Eugenio Martinez Enriquez, Director General for Latin America and the Caribbean at the Ministry, mentioned the ruling by the South American country´s Constitutional Court on Twitter.
It said there´s evidence the Colombian State is disregarding basic guarantees such as the right to life of former guerrilla fighters of the FARC EP.
"We make a call to put an end to the growing number of assassinations and massacres of former combatants and to guarantee their safety fully," said Martinez.
The Colombian Court declared a state of unconstitutionality regarding the implementation of the Peace Accords.
On Thursday, it upheld the request of protection filed by former FARC - EP combatants, who allege a lack of security guarantees by the State.
The Court said the current situation represents a massive violation of rights and humanitarian crisis due to the lack of security for former combatants in the process of reincorporation into civilian life.