Cuban Marlon Yant continues to excel in Italian Volleyball League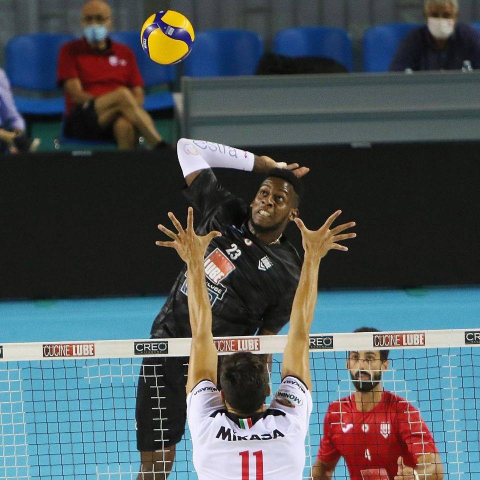 Havana, January 27 (RHC)-- The talented Cuban volleyball player Marlon Yant continues to shine with the Lube Civitanova in the Italian League. In the most recent date, the top scorer of the Club World Cup was the MVP in the victory of his team against OK Merkur Maribor of Slovenia, in a match of the European Champions League.
Yant, who is 20 years old, and is 2.04 m in height, scored 11 points in the 3-0 win for the Lube, 10 of them on offense, and shined on the receiving end with an average efficiency of 64 percent.
For the team of Yant and fellow Cubans Robertlandy Simón and Osmany Juantorena, it was their fourth consecutive success in the League, consolidating their position at the top of Group C.
On the other hand, another of the great talents of Cuban volleyball, Miguel Alejandro González, is already in Brazil, where he will play this season with the current world club champion, Sada Cruzeiro, where Cuban star Miguel Angel López also plays.
At the moment, Miguel Alejandro is with the senior team, as the third center back of the team, Cledenílson Batista, was infected with Covid just a few days ago.
In last year's U19 volleyball World Cup, Miguel Alejandro served as the Cuban national team's opposite and then, in the U21 World Cup, the young figure saw action in the role of center back.
Sources: Tele Rebelde and Playoffmagazine