Cuba rejects US lies over alleged children trials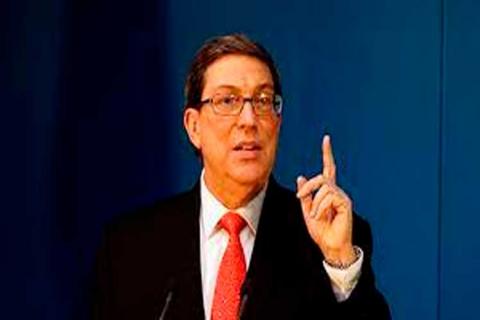 Havana, Jan 25 (Prensa Latina) Cuba's Foreign Minister Bruno Rodriguez has stressed that the United States is lying to tarnish the island's work to protect its children and justify criminal coercive measures against it.
Rodriguez denounced in Twitter Washington's campaign against Cuba over alleged detentions and trials of 16-year-old minors after the riots here last July 11.
'The US is well aware that the current judicial processes in Cuba are carried out in full compliance with the law and within internationally accepted standards', he stressed.
The foreign minister responded to the US accusations with data from the Children's Defense Foundation report, which states that in 2019 nearly 700 thousand children were arrested and three thousand 371 killed with firearms in the United States.
'For its part, the application of anti-immigrant policies caused, between April and June 2018, the separation of four thousand 500 children from their parents' in that country, the foreign minister added.
In Cuba, by law, it is not allowed to criminally prosecute any child under 16 years of age.
The Cuban General Attorney Office reported on Tuesday over 700 people who committed vandalic and violent acts during the July 11-12 riots have been arraigned and will stand trials, all above 16 years of age.