U.S. COVID-19 hospitalizations hit new record high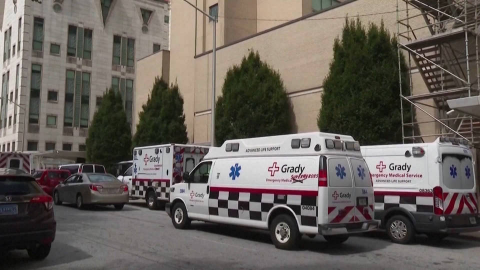 Atlanta, January 18 (RHC)-- U.S. COVID-19 hospitalizations have soared to a new record high, with over 150,000 patients.
Nearly 2,000 U.S. residents are dying of the disease each day — the vast majority of them unvaccinated — and the number of confirmed daily infections is averaging about 800,000, down only slightly from last week's record toll.
Among the latest high-profile people to test positive are two members of the Joint Chiefs of Staff, including top military leader General Mark Milley.
The Atlanta-based Centers for Disease Control and Prevention has updated its guidance to recommend medical-grade masks over cloth masks, saying well-fitting N95 respirator masks offer the best protection.