Daniel Ortega demands an end to the U.S. blockade against Cuba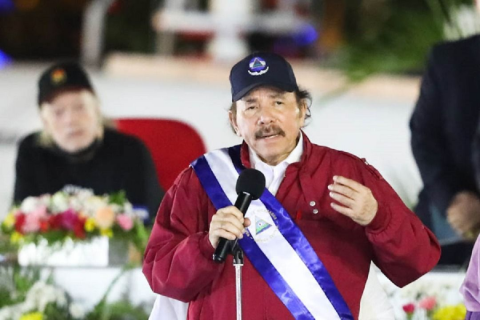 Managua, January 10 (RHC)-- The President of Nicaragua, Daniel Ortega, demanded the end of the economic, commercial, and financial blockade against Cuba, a yearly claim presented before the General Assembly of the United Nations (UN) and also the sanctions imposed against Venezuela.
During the inauguration ceremony, the president made this claim to the U.S. government, headed by Democrat Joe Biden, and described the U.S. system as the most perverse of humanity.
From the Plaza de la Revolución in this capital, the Sandinista leader alluded to Biden's promises regarding the reestablishment of relations with Cuba, interrupted during the administration of Donald Trump. However, he maintains the 243 measures applied in recent years, 55 of them during the Covid-19 pandemic.
Ortega alluded to the terrorist actions that occurred in 2018 in Nicaragua, the assassinations of police officers and citizens, and the paralysis of the country for several months, destabilization events financed from Washington under a supposed defense of freedom and democracy.
This Monday, authorities of the Supreme Electoral Council (CSE) and the National Assembly swore in the Sandinista National Liberation Front (FSLN) Daniel Ortega, as president, and Rosario Murillo, as vice-president.
Among the 22 international delegations in attendance were heads of state such as Miguel Díaz-Canel of Cuba, Nicolás Maduro of Venezuela, and Juan Orlando Hernández of Honduras and representatives of solidarity progressive and leftist movements.