Cuba to welcome 27th South American Solidarity Brigade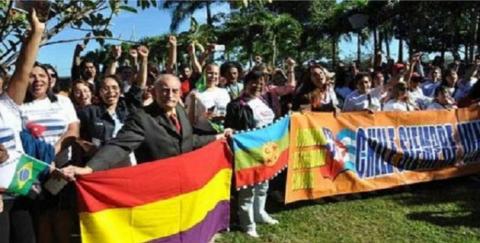 Havana, Jan 14 (Prensa Latina) The 27th South American Voluntary Work and Solidarity with Cuba Brigade will arrive here at the end of this month, composed of 84 members from Brazil, Argentina, Chile and Uruguay.
According to the Cuban Institute of Friendship with the Peoples (ICAP), activists will hold an encounter dedicated to the 60th anniversary of the institution.
The brigade will be the first of its kind to arrive in Cuba in 2020, and as usual will be accommodated at the Julio Antonio Mella International Camp (CIJAM) in Caimito, Artemisa province.
During their stay, the visitors will hold meetings with the population and express their rejection of the US blockade; as well as attending conferences on Cuba's current situation and undertaking agricultural work.
Likewise, they will participate in the 'Fogata de la Amistad' (Friendship Bonfire) at CIJAM, a traditional party that gathers friends, diplomats and students of many nations.
The South American brigade, which will remain in Cuba until February 9, will also tour Havana, Artemisa, Villa Clara, Camaguey and Las Tunas provinces, where it will be welcomed by local authorities and representatives of ICAP provincial delegations.