Diaz-Canel assures 'Cubans are winners of the impossible'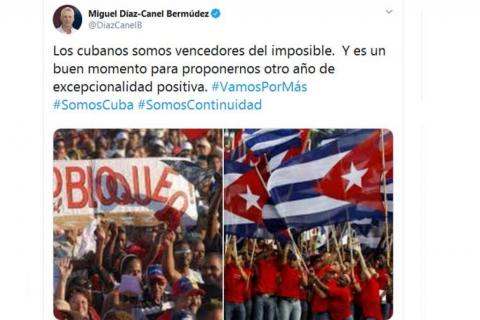 President Miguel Diaz-Canel assured on Twitter this Wednesday that Cubans are 'winners of the impossible' and it is a good time to propose another year of 'positive exceptionality.'
In another tweet, the president recalled the 61st anniversary of the triumph of the Cuban Revolution on January 1.
With this purpose, he posted on Twitter two opinion articles released in both the national newspaper Granma and the Cubadebate website, where he refers to the national date that Cubans celebrate this Wednesday.
On January 1, 1959, the Revolution led by Fidel Castro and other youngsters triumphed, which changed the history of Cuba by defending a process of deep social, political and economic transformations.