Murmansk Authorities Declare Mourning Following Moscow Plane Crash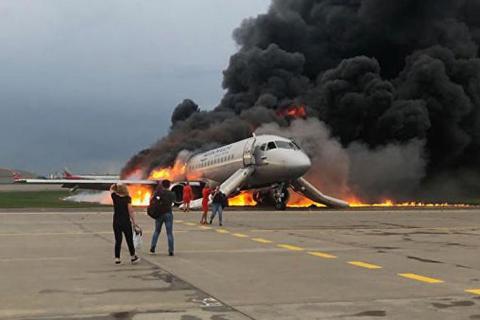 The authorities of Russia's Murmansk region have declared on Monday three days of mourning, after 41 people died in a crash landing of an Aeroflot''s Supperjet-100 in Sheremetevo airport that had taken off several minutes earlier with with 78 people on board.
Andrei Chibis, Acting Governor of Murmansk Region, stated the necessity to verify the list of the deceased and injured, but the decision to declare the duel was made. The plane was covering a Moscow-Murmansk flight.
The Russian Republic of Yakutia said that its airline of the same name reinforced the technical review of its Superjet-100, although they will continue their work while the Sunday fire on board in Moscow's Sheremetevo airport continues under investigation.
Bolivian President Evo Morales sent his condolences to the relatives of the deceased and expressed his solidarity with the Russian government and people after that tragedy. His is one of the many messages that are pouring into Russia.
The Investigative Committee of Russia confirmed 41 people died, while 37 people survived, including four crew members.