Protests continue in Colombia against tax reform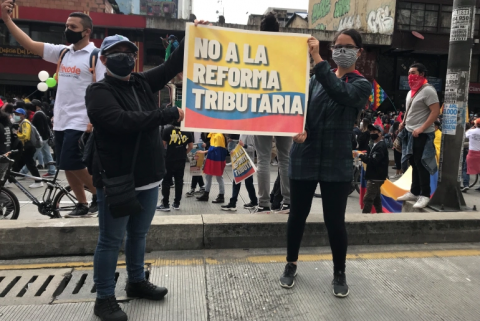 Bogota, April 30 (RHC)-- Protesters and police standing on opposite sides in the Colombian capital traded rocks and insults, amid public outrage over a planned tax reform in the country. With reports of protest violence and damage to property, President Ivan Duque has deployed authorities to move against demonstrators found to be breaking the law.
But protesters accuse police of using heavy-handed tactics to detain individuals. The public anger comes as the government proposes a reform that would increase taxes on individuals and businesses and eliminate many exemptions. The government has said it could lower the targeted fundraising sum to as low as $4.8 billion, from about $6 billion originally, to gain lawmaker approval.