Cuba reports 550 new cases, 3 COVID-19 fatalities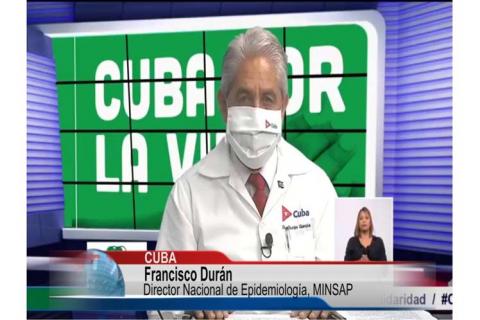 Havana, January 13 (RHC)—Cuba continued on Wednesday with an alarming trend in new cases of Covid-19. The National Director of Epidemiology, Dr. Francisco Duran, announced the detection of 550 new cases and three fatalities due to Sars-Cov-2 over the last 24 hours.
The number of new diagnoses is the highest since March last year, and the island already accumulates 16,044 positive cases and 158 fatalities.
In remarks on Cuban National television, Duran said that over 14,000 samples were processed by the island's molecular biology laboratories network. 524 of the cases were autochthonous,
There are currently 6726 hospitalized patients, and 3378 are active.
Santiago de Cuba province reported the highest number with 154, followed by Havana with 126, Matanzas with 54, and Guantanamo with 42.
Dr. Francisco Duran urged the population to strictly comply with the measures in place to avoid the spread of the pandemic.