COVID-19 toll in U.S. surpassed 100,000 weeks ago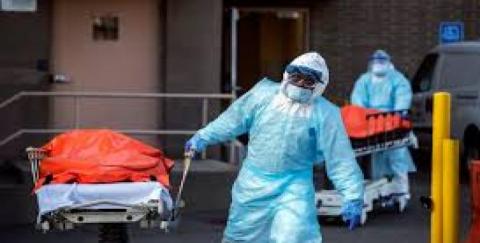 In the United States, a new study shows the U.S. coronavirus death toll likely surpassed 100,000 weeks ago as states continue to underestimate the number of people killed by the virus. This comes as some communities in California and other states are scaling back reopening plans after seeing a spike in COVID cases.
In other news, the U.S. Supreme Court voted 5 to 4 to uphold California's restrictions on church services during the pandemic. Meanwhile, the White House and the Centers for Disease Control and Prevention removed coronavirus warnings about church choirs even though they are believed to be so-called super spreaders of the infection.
In related news, President Trump has canceled a planned face-to-face summit of G-7 leaders in June after German Chancellor Angela Merkel said a summit in Washington, D.C., would pose a health risk.