Work of Cuban lyric singer Esther Borja recalled in Cuba
Work of Cuban lyric singer Esther Borja recalled in Cuba
Imagen principal: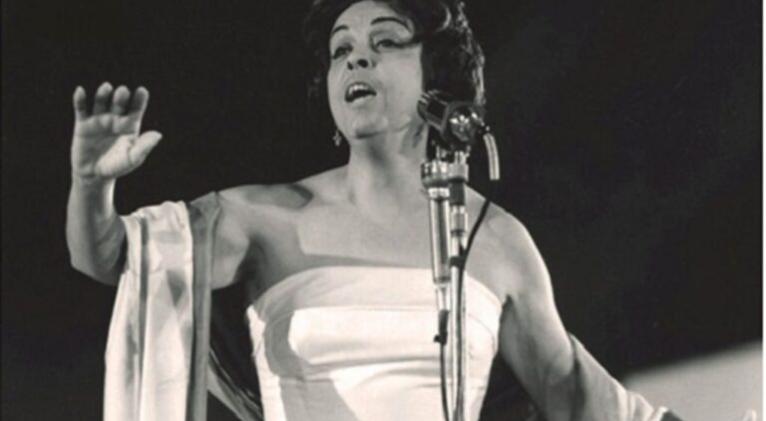 Havana, Dec 5 (Prensa Latina) The Cuban Institute of Music on Monday recalled outstanding singer Esther Borja, known as the Cuban dame of lyric singing, who had a prolific career for over half a century.
"Esther Borja was a renowned Cuban singer who sang pieces of famous composers such as Gonzalo Roig, Rodrigo Prats and Ernesto Lecuona.
We treasure the album "Esther Borja canta a dos, tres y cuatro voces" (Esther Borja sings in two, three and four voices) with maestros Luis Carbonell and Numidia Vaillant," the Empresa de Grabaciones y Ediciones Musicales de Cuba (Enterprise of Recordings and Musical Editions of Cuba) tweeted.
Known as the "Damisela encantadora" (the Charming Damsel), due to one of the songs by famous Cuban composer Ernesto Lecuona that she used to sing, this singer sang zarzuelas and operettas. She also worked on the radio, theater, movies and television, where she hosted the musical program "Album de Cuba" (Album of Cuba) for several decades.
Esther Borja recorded many albums and gave concerts in Spain, the US, Chile, Peru, Brazil, Uruguay and Argentina, countries in which she perfomed alongside Argentinian artists Libertad Lamarque, Tita Merello and Alfredo La Pera, Spanish Rosita Moreno and Mexican Pedro Vargas.
Born in Havana (1913-2013), she was awarded with the National Culture Prize, the Alejo Carpentier Medal, the Felix Varela Order, and the national prizes of Music and Television.