US Representatives Ask Biden to Suspend Aid to Boluarte Regime
US Representatives Ask Biden to Suspend Aid to Boluarte Regime
Imagen principal: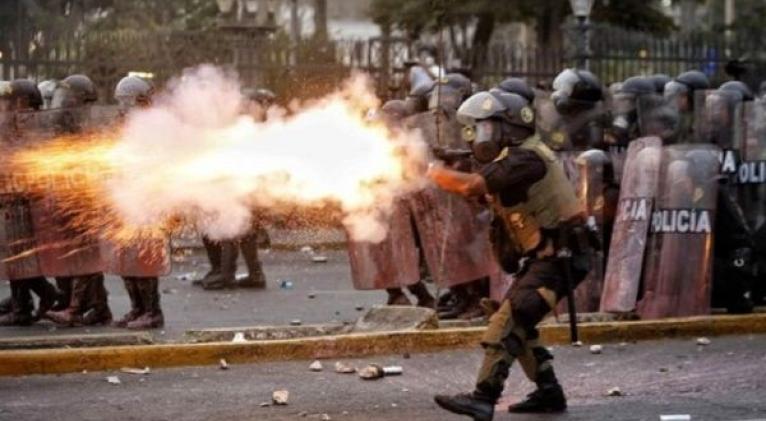 On Monday, a group of Democratic legislators sent a letter to President Joe Biden demanding the immediate suspension of the U.S. security assistance to Peru due to the repressive actions unleashed by President Dina Boluarte.
Backed by the Center for Economic Policy and Research (CEPR), Amazon Watch, and other NGOs, legislators such as Jesus Garcia, Raul Grijalva, Juan Vargas, Nanette Barragan, and Alexandria Ocasio-Cortez requested that the U.S. funds are detained until the Peruvian authorities investigate the crimes committed by President Dina Boluarte.
"Security forces have indiscriminately responded with almost no regard for protestors' human rights... Rather than working to deescalate tensions, the Boluarte government has substantially increased tensions — including classifying protesters as 'terrorists' and limiting citizens' right of movement," they pointed out.
The U.S. lawmakers also mentioned that the Inter-American Commission on Human Rights (ICHR) condemned the excessive use of force against the civilian population, as happened in the invasion of the campus of a Peruvian university.
The tweet reads, "Peru: Victor Santisteban Yacsavilca is the first fatality during the protests in Lima. He died apparently from a gunshot wound to the head. Here is the moment when he was helped. No ambulance is ready to help the wounded."
"The U.S. government can and must do more... We believe our proposed actions would send a powerful signal in support of fundamental rights and help promote effective engagement for a political resolution," they said in a letter that was also sent to Secretary of State Antony Blinken and Secretary of Defense Lloyd Austin, as reported by AP.
Meanwhile, Peruvian union centrals, social organizations and progressive parties will carry out a new national march on Tuesday to demand the resignation of Boluarte, the holding of early elections, the calling of a constituent assembly, and the dissolution of Congress.
The General Confederation of Workers of Peru (CGTP) and the National Assembly of the Peoples (ANP) indicated that the march will begin at the Dos de Mayo Square in Lima, where citizens will demand the resignation of Boluarte due to her "repressive and cowardly policy".