US peace activists in Cuba
US peace activists in Cuba
Imagen principal: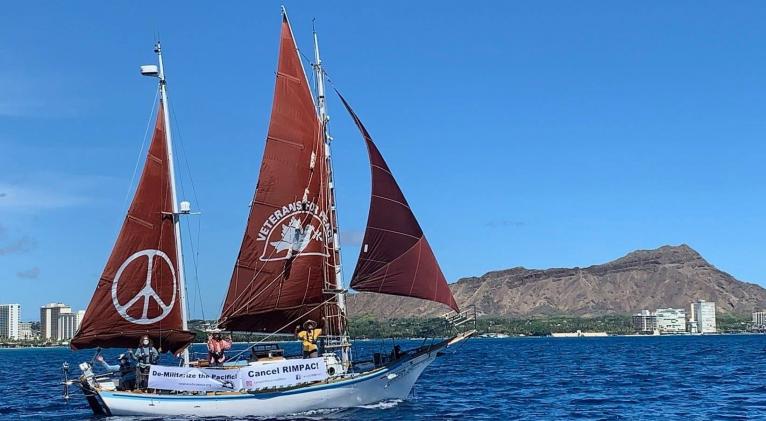 US activists from the Veterans for Peace group and the Golden Rule project are developing a program in Cuba of solidarity and to learn about the reality of the Caribbean nation, one of its members said today.
Promoters of the initiative included a stay in Cuba until January 8 as part of their great trip that covers more than 17,000 kilometers and 100 cities along the Mississippi basin, Florida, and the east coast of the United States.
The coordinator of the group, Gerald Condon, said at a press conference that this trip has the purpose of informing people to ask for the abolition of nuclear weapons, the ceasefire and negotiations in the conflict in Europe and the end of the blockade on Cuba.
When Americans learn about the blockade and its impact on the Cuban people, they condemn it. When we return to the United States we will spread this idea more and ask authorities for a peace policy with the Cubans, Condon added.
The veteran explained that coming to Cuba was possible due to a change in the policy of the US government, which granted them a special license to travel to the archipelago and learn about its culture and its people.
The activists plan to visit the western province of Pinar del Río, where they will learn about recovery efforts after Hurricane Ian and will deliver a load of humanitarian aid.
We have seen the strength of the Cubans to fight and face difficulties and that fills us with inspiration, said one of the members of the group, Kiko Johnston, captain of the Golden Rule sailboat, in which activists crossed the Florida Straits and arrived to Havana on December 30.
Johnston said he plans to write to the president of the United States, Joe Biden, because, after seeing the Cuban reality, he considers it wrong and unfair that the country is included in the lists as a sponsor of terrorism or that it impedes religious freedom.
Golden Rule first set sail with anti-war motives in 1958 to stop US atmospheric nuclear tests, inspiring other movements and ships.
The Veterans for Peace organization was founded in 1985 with ex-servicemen who had participated in armed conflicts with the purpose of proposing alternatives to wars.