UN-Cuba denounces that the US blockade is damaging the right to life
UN-Cuba denounces that the US blockade is damaging the right to life
Imagen principal: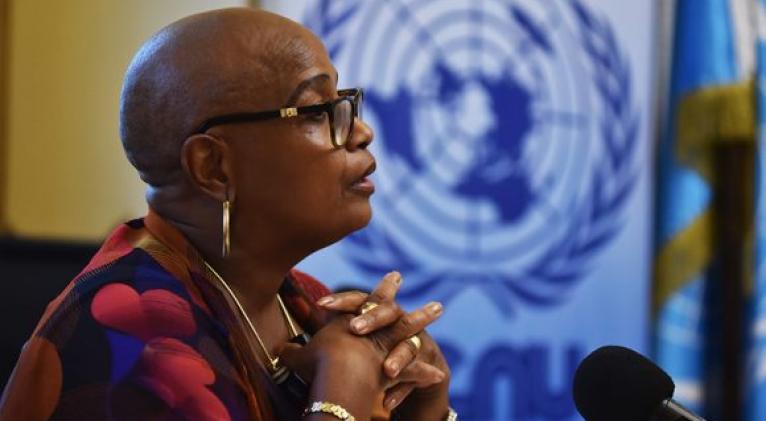 Havana, Jun 6 (Prensa Latina) The US blockade of Cuba is damaging the right to life and the well-being of families, the Cuban Association of the United Nations (ACNU), representing the Cuban civil society, denounced today.
The president of the UNCA, Norma Goicochea, said at a press conference that coercive measures against Cuba have intensified in recent years, reducing the civil and political rights of Cubans inside and outside the country.
While presenting the action plan to commemorate the 75th anniversary of the UN Universal Declaration of Human Rights, Goicochea also rejected the growing media and cultural war being waged against Cuban artists and intellectuals and the inclusion of Cuba in a spurious U.S. list of countries that allegedly sponsor terrorism.
Statements by civil society and ACNU associates -presented here- emphatically rejected the cultural, media and economic war, encouraged by anti-patriotic groups in the United States and Europe, which contribute to the reinforcement of the US blockade against Cuba.
Goicochea alluded to the harassment of the Buena Fe duo in Spain and the rejection of writer Nancy Morejon for the honorary presidency of the 40th edition of the literary event "Paris Poetry Market" in France.
On the occasion of the 75th anniversary of the Universal Declaration of Human Rights and the 30th anniversary of the Vienna World Conference, the ACNU convened the second edition of the meeting "For the sovereignty of Cuba and against terrorism, on June 14; the colloquium "Human rights in the elderly", on June 15; and the international seminar "Dialogue on Human Rights", between November and December .
The celebrations also include a photography contest and promotional actions alluding to the protection of human rights in Cuba.