Some 20 injured people by fire in Cuba remain hospitalized
Some 20 injured people by fire in Cuba remain hospitalized
Imagen principal: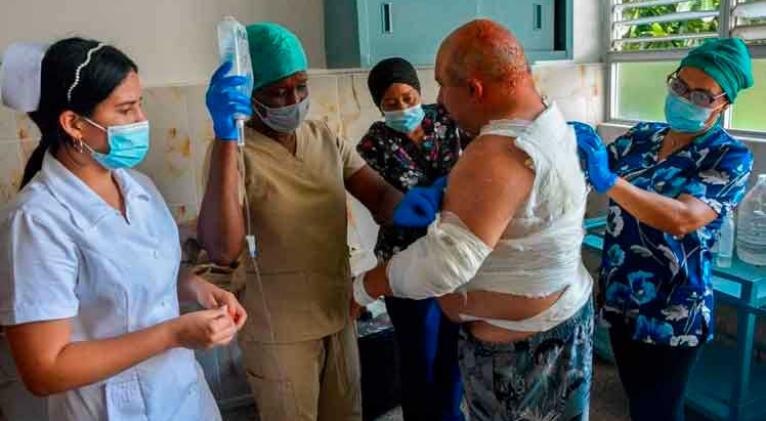 Havana, Aug 10 (Prensa Latina) The Cuban Ministry of Public Health (Minsap) reported today that 20 people are hospitalized and 108 have been discharged from hospital after a fire broke out in a Matanzas fuel depot.
A total of 128 patients were treated, of whom 121 were male and seven were female.
Twenty adults, 19 men and one woman are hospitalized, according to the Minsap report, which states that five people are in critical condition, two in serious condition and 13 in care.
The patients are being treated in six health care centers and so far 106 medical discharges have been granted, 100 men and six women.
The incident occurred on Friday night when an electrical discharge during a storm hit crude oil storage tank 52 at the Matanzas Supertanker Base and the flames swept through a second tank and reached a third one.
The technological disaster of natural origin caused the death of a firefighter, there are 14 missing.