President urges western provinces to deal final blow to pandemic
President urges western provinces to deal final blow to pandemic
Imagen principal: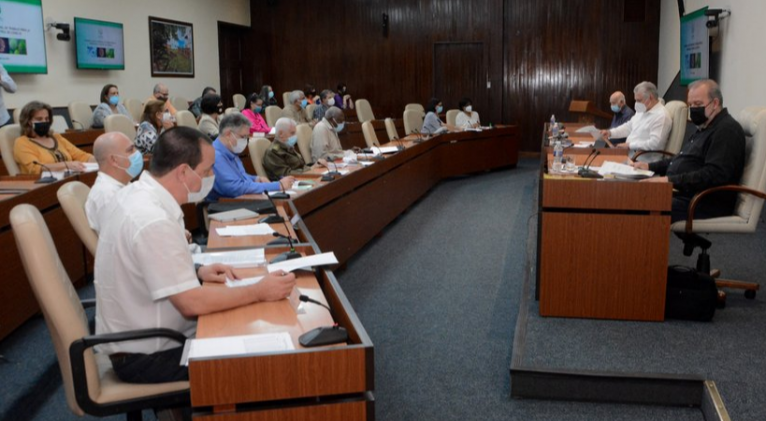 Havana, April 14 (RHC) Cuban President Miguel Díaz-Canel today ratified the need to rigorously comply with the measures established to control the Covid-19 pandemic.
During the meeting of the Temporary Working Group for the Prevention and Control of COVID-19, held on Tuesday, the country's top authorities exchanged with leaders from different provinces.
The Head of State insisted on applying the protocols and called for adequate management of the medical discharges.
In this regard, Prime Minister, Manuel Marrero Cruz, said that now, "the most important thing is to demand strict compliance with established protocols. He advocated for greater discipline and rigor in the correct implementation of what has been learned in the fight against Covid-19.
Díaz-Canel suggested specifying a set of well-organized actions to help the western territory give a final blow to the disease's transmission.
The Minister of Public Health,  José Angel Portal Miranda, updated the country's situation. He said that in the last 15 days, 15,062 cases of the new coronavirus were diagnosed for an incidence rate of 134.6 per 100,000 inhabitants. The country has accumulated a total of 476 deaths due to the epidemic, for a lethality of 0.54%.