Olympic stars Juantorena and Colón honored at World Athletics Congress
Olympic stars Juantorena and Colón honored at World Athletics Congress
Imagen principal: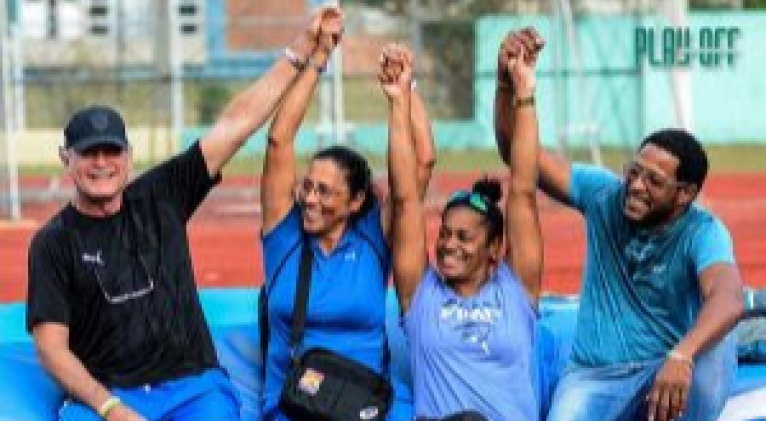 Havana, November 19 (RHC)-- Olympic champions Alberto Juantorena and María Caridad Colón, two illustrious figures of Cuban athletics, were honored by World Athletics (WA) during the final day of its 53rd Annual Congress, held online due to the global scourge of COVID-19.
Juantorena, two-time Olympic champion in Montreal 76 in 400 and 800 and current president of the Cuban Athletics Federation, was awarded the Merit Plaque, while Colón, javelin champion in Moscow 80 and IOC member, was distinguished with the Veteran's Pin, Cuban Federation member Jorge Luis Aguilera told Radio Havana Cuba.
With Juantorena's recognition, there are now three Cuban athletics figures who have been awarded the Merit Plaque, as Dr. Ricardo Perez and federation member Jesus Molina were previously distinguished.
The Veteran's Pin was also awarded to other Cuban athletics personalities such as Olympic runner-up Enrique Figuerola, Juantorena, Molina and historian and former leader Lázaro Betancourt.
During the WA Congress, the World Council's recommendation to maintain the suspension on the Russian Federation was approved while the finalization of its reinstatement plan is supervised, as well as the World Athletics Plan for the next eight years (2022-2030), focused on the search for greater participation, including more people in athletics and a greater number of fans.