NGO warns journalists are persecuted in El Salvador
NGO warns journalists are persecuted in El Salvador
Imagen principal: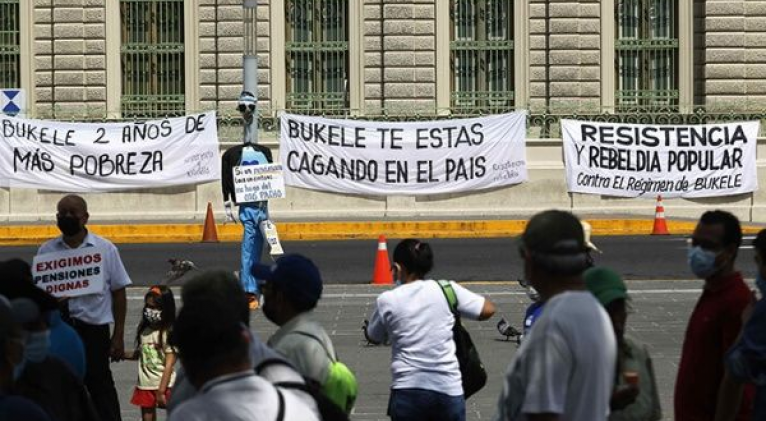 San Salvador, June 9 (RHC)-- The Association of Journalists of El Salvador (APES) has warned about the risk of persecution of journalists by the government of Nayib Bukele.
The union's denunciation followed statements made by the Minister of Public Security, Gustavo Villatoro, where he revealed that "many journalists are being followed" for "their alleged intentions to generate apology for crime."
The official referred to the monitoring of social communicators in the Central American country, after some journalists covered a press conference of the Union of Judicial Employees of El Salvador (SEJES), which denounced a manipulation of autopsies of corpses recovered from a mass grave in Chalchuapa.
The official reiterated on several occasions the "follow up" to communication professionals whom he pointed out of "irresponsible handling" of information. "Everything has a limit", he said.  APES considered it "extremely serious" that the government uses security forces to intimidate the press that maintains a harsh criticism of President Bukele.
International human rights organizations also expressed their concern over Minister Villatoro's statements about the persecution of press workers.