New Florida law worries immigrants, employers in the U.S.
New Florida law worries immigrants, employers in the U.S.
Imagen principal: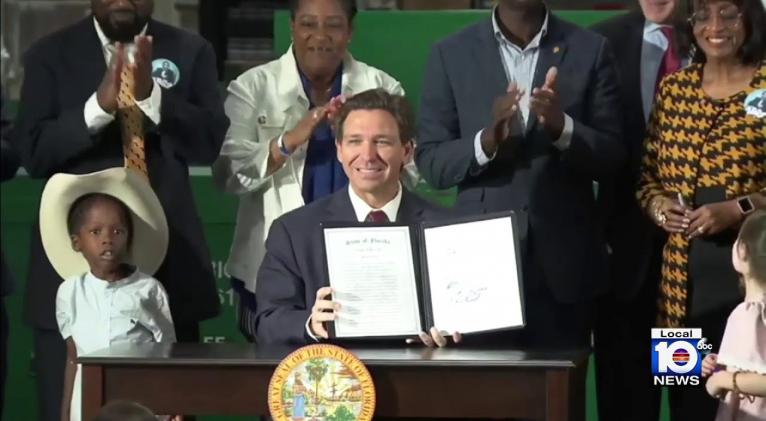 The new Florida immigration law signed by Gov. Ron DeSantis, in addition to worrying undocumented immigrants residing in Florida, also causes deep concern to employers.
Among its provisions, the strict legislation limits social services for undocumented immigrants, invalidates their driver's licenses issued by other states and forces hospitals to inquire about a patient's citizenship status beforehand.
Also under the new rule, which will take effect July 1, if an individual drives an undocumented immigrant to Florida without having his/her information "inspected" by authorities, he/she could be charged with felony human smuggling.
However, regulations that raise the most concern for both companies and undocumented immigrants are the series of penalties for those who violate the new labor mandates that critics say could cost billions of dollars in lost revenue for the state.
To crack down on companies hiring undocumented immigrants, the regulation (dubbed SB 1718) will require companies that employ 25 or more workers to use E-Verify, the federal government´s e-system that confirms if an employee is authorized to work in the United States.
Samuel Vilchez, Florida director of the American Business Immigration Coalition, estimated that the change will likely have a significant impact on that state's agriculture, construction and hospitality sectors.
"These are sectors where undocumented immigrants make up the vast majority of workers, and not allowing businesses to be able to use them will have a huge impact on our economy and its ability to create jobs," the pundit told the Public Broadcasting Service.
Likewise, the Florida Policy Institute, a nonprofit research group, estimates that without immigrants, the state's most labor-demanding industries "would lose 10% of their workforce and the wages they bring along with them."
That could lead to a $12.6 billion drop in Gross Domestic Product (GDP) in a single year for the state, about 1% which, in turn, would limit the purchasing power of workers and reduce state and local tax revenues, it estimated.