Musical Corhabana 2022 says goodbye to face-to-face sessions in Cuba
Musical Corhabana 2022 says goodbye to face-to-face sessions in Cuba
Imagen principal: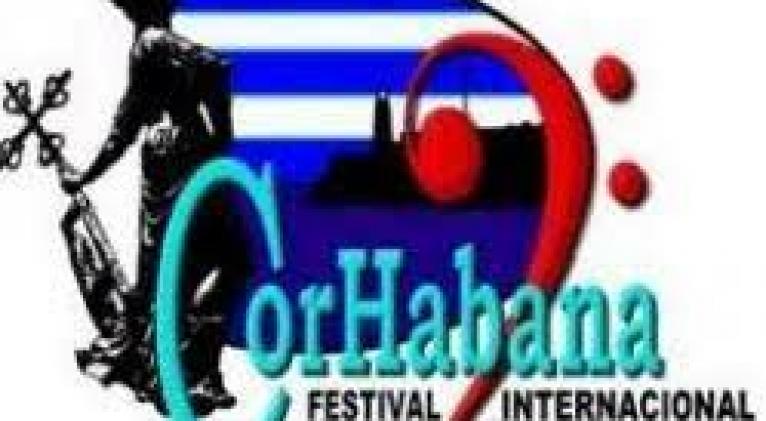 Havana, Jul 2 (Prensa Latina) The 2022 Corhabana International Choir Festival closes today in this capital its cycle of concerts, workshops and face-to-face conferences that strengthened the professional exchange between singers and choral specialists in Cuba.
The event sponsored by the National Center for Concert Music and the Cuban Institute of Music welcomed more than 30 groups that defend the choral tradition on the island.
We are happy to celebrate this party in person and online in our beloved Havana, said the president of the contest and Cuban National Music Award, Digna Guerra, during the fourteenth edition.
Guerra also thanked the participation of all the choirs of the host city and the provinces of Matanzas, Villa Clara, Holguín and Santiago de Cuba.
This year, the Corhabana made the virtual stage its own where it assumed a theoretical program dedicated to the analysis of choral conduction in Cuba, techniques of corporal expression as well as composition for children's and adult songs.
According to the teacher and director of the Camerata Vocal Sine Nomine, Leonor Suárez, it was a necessary meeting after two years of silence imposed by the health crisis caused by Covid-19.
The pandemic cut off all choral activity, hence the importance of returning to the stage to attract the singing-loving public and, in turn, revive our knowledge, she assured Prensa Latina.
Both Corhabana and the Electo Silva in memoriam International Choir Festival, the oldest of its kind and held in the eastern province of Santiago de Cuba, show the evolution of the Cuban movement in the choral field, she stressed.
For Ubail Zamora, a member of the male group made up of countertenors with high-pitched voices, the feedback provided by the Festival has been valuable when confronting new projection trends, repertoires and variety of styles.
The event paid tribute to several choral groups that, for decades, have led the Cuban scene, such as the Entrevoces Chamber Choir, the Exaudi Chamber Choir, the Camerata Vocal Música Áurea, and the Ensemble Vocal Luna.
For several days, Coros Corhabana 2022 occupied spaces dedicated to choral music such as the Minor Basilica of the Convent of Saint Francis Assisi or the Hispano-American Center of Culture, the Víctor Hugo House, the Valonia Showcase project, the José Martí National Library and different houses of community culture.